Have you or a loved one been injured in an Uber, Lyft, or other rideshare accident?
Whether you were an Uber driver, a passenger in an Uber, or a third party driver or pedestrian who was hit by an Uber, TorkLaw is here to help.
Before you speak with Uber or an insurance adjuster, call now and talk to a lawyer about your case. Don't let Uber take advantage of you and don't guess about the value of your case.
If you or a loved one have been involved in an Uber accident, call now and talk to one of our Uber accident lawyers for a free, no obligation consultation regarding your case. 24/7 Hotline Call Now (888) 845-9696 – our firm conducts independent investigations by experts into our clients' Uber accident cases.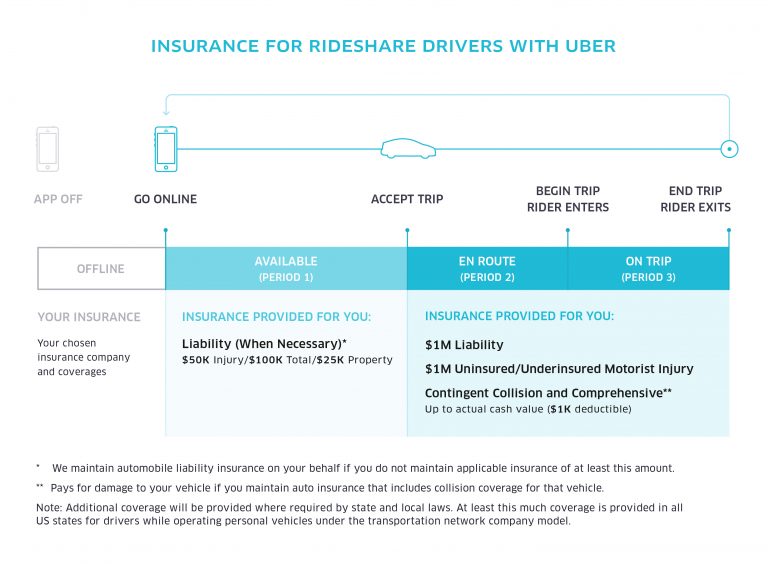 Uber Accidents Are Serious
Uber was formed around 2010 in San Francisco, and began as an app for Bay Area residents to get cheap and easily accessible rides. Since then, Uber has spread worldwide and become a multibillion dollar company, with hundreds of thousands of drivers in dozens of countries.
There is no denying that Uber has brought many advantages to the areas in which it operates, including cheaper and higher quality service than most taxi companies, thousands of new jobs created, and decreased rates of drunk driving. But despite these benefits, Uber can also be problematic, particularly with regard to how it handles car accidents.
Unfortunately, Uber has a patchy history of helping its drivers and passengers when they get into car accidents. In theory, all drivers and passengers are insured, and Uber's insurance is supposed to help you if you get in a crash, but this doesn't always work out in practice.
If you have been in an Uber accident, Uber will often try to make the problem go away rather than giving you the help you deserve. When you find yourself in such a situation, the best thing you can do is hire a strong and competent personal injury attorney to help you beat the system.
Free Case Review
Why Uber Can Be Risky?
Uber drivers have a tough job. As an Uber driver, you are likely spending long hours every day on the road, frequently going to new and unfamiliar areas where you do not know the layout of the roads, and sometimes dealing with distracting passengers on top of everything. All of this greatly increases Uber drivers' risk of accidents.
Unfortunately, Uber drivers are not the only ones who have to worry. Uber screens its drivers before hiring them, but some critics argue that it does not go far enough and allows bad drivers to slip through the cracks.
The vast majority of Uber drivers, of course, are safe and responsible drivers. But there are a few bad eggs who should not be on the road, and these irresponsible drivers can cause a lot of damage. When this happens, and there were previous warning signs that a driver was unfit to drive for Uber, then the company should be held responsible for hiring a bad driver.
Gaps in Uber Insurance Coverage: What Drivers Need to Know
If you are an Uber driver, you are insured in the event of an accident… but only if it happens during a certain period. Uber recognizes three different periods that apply to its drivers once the app is on, and the level of coverage you will be eligible to receive depends on which period you were in.
 The first period is when the app is on and you are waiting for a request. In this period, you are not fully insured by Uber, although you are entitled to liability coverage. Unfortunately, your own insurance policy might not cover you in this period, either, leading to a "gap," which many drivers fill by purchasing supplemental rideshare insurance.
 The second period occurs when you have accepted a ride request and are on your way to pick up a passenger.
 The third period occurs when the passenger is in your car and you are headed to the destination.
During these periods, you are fully covered by Uber.
One important note here: if the accident happens during the second period, then Uber may try to deny that you had actually accepted the rideshare request, because there will be no witnesses. This is why you should take a screenshot of the accepted request immediately after an accident, if you get into an accident in Period 2.
No matter what period you were in when the accident happened, TorkLaw will fight to ensure that you are compensated to the limits of any and all insurance policies available to you. We will ensure that Uber lives up to its stated obligations.
What Uber Passengers Need to Know
Uber fully ensures all its passengers. If you were injured as a passenger in an Uber vehicle, then you are entitled to compensation. Of course, you might have trouble getting this compensation, which is why it is important that you hire a lawyer to ensure that Uber follows through on its commitments.
Passengers who ride in Uber vehicles have every right to expect that they will arrive at their destination safely. If Uber cannot provide this level of service to them, then these passengers can and should exercise their right to seek damages.
"Independent Contractors": What Third Parties Need to Know
If you are a third party driver, passenger, or pedestrian, and you get in an accident with an Uber driver, then your options for seeking compensation may be limited. This is because Uber considers its drivers to be "independent contractors" rather than employees.
What does this mean? In the practical sense, not much… but in the legal world, it works as a sort of sleight-of-hand that protects Uber in the event of a lawsuit. You see, under the law, employers are considered to be more responsible for the actions of their employees than they are for the actions of their independent contractors.
Uber has used this argument to protect itself against third party plaintiffs many times, including in a lawsuit filed by the family of a young girl who was killed by an Uber driver while crossing the street. If they can use that defense against an innocent child, you can bet they'll use it against you!
However, this issue is still a legally hazy one. Strong legal precedent has not yet been established on this particular question, and different courts have come to different conclusions. Right now, the status quo seems to be that Uber drivers are considered employees in some areas, and independent contractors in others.
Regardless, you can be certain that if you were hit by an Uber driver, the company will do what it can to avoid having to pay you a dime. In these situations, a personal injury attorney is more important than ever, and one with experiences in Uber cases is a definite plus.
What to Do if You Are in an Uber Accident
If you find yourself in an Uber accident, you should take the same steps that you should take after any automobile accident.
These steps include protecting your own safety by getting out of the line of immediate danger and calling 911 if anyone has been injured, remaining at the scene and sharing insurance information with any other drivers who were involved, calling the police if the accident is serious, and reporting it to your insurance company.
In addition, you should begin to collect evidence at the scene, so that you will have something to provide your attorney and your insurance adjusters. Take photographs of the scene, get the names and contact information of witnesses, and try to get a copy of the police accident report (if an officer responded to the scene). If you were an Uber driver and you were in Period 2 (mentioned above), then take a screenshot to prove that you were on the way to pick up a passenger.
All of this is stuff you should do in any accident. With Uber accidents, there is an extra step: you must contact Uber and inform them that an accident has happened. Other than the initial report, don't talk to Uber or their insurance without a lawyer present! They will try to deny your claim and ensure that you get as little as possible. Don't accept any offers, even if they seem generous. (Appearances can be deceptive.)
To get as much as you can in damages, you should contact an Uber accident attorney. Even if you don't end up hiring an attorney, it can be good to hear a professional opinion before making any decisions. We at TorkLaw have extensive experience in dealing with Uber accident cases, and we know how to handle the company.
If you have been in an Uber accident, call TorkLaw today and schedule a FREE consultation with one of our lawyers. Don't let Uber or the insurance companies convince you to settle for less than you deserve. Just tell us your story, and let us figure out how we can help you.
Why Choose TorkLaw Uber Accident Lawyers
No Fee Unless We Win
Millions Recovered for Victims and Families of Accidents
24/7 Case Review and Consultation Hotline
Rated Perfect 10/10 by Attorney Rating Service
Selected for Inclusion in Super Lawyers (less 2.5% of the Attorneys in the State)
Nationally Recognized and Published Lawyers
Invited Member of Million Dollar Advocates Forum and Multi-Million Dollar Advocates Forum (less than 1% of attorneys in the US)