On November 17, TorkLaw founder Reza Torkzadeh gave the keynote speech for the 2018 graduating class of the University of California, Irvine School of Law's Saturday Academy of Law (SAL). This program provides 9th-grade students a chance to learn about the legal profession while improving their writing and critical thinking skills.
Watch Reza's speech:
During Reza's speech, he spoke of being part of an immigrant family from Iran, coming to the United States to escape persecution for their belief in democracy. He acknowledged his gratitude for the lessons he learned from his parents: how they showed him the meaning of hard work and commitment; how they encouraged him to never, ever give up on the pursuit of excellence, and how they taught him that it's never wrong to do the right thing, even if you fail — but it is always wrong to do the wrong thing, even if you succeed.
He shared with the students his involvement with promoting democracy in Iran, and his pride in being part of the democratic process in the U.S. "Here's what I love most about the law: in the courtroom, we level the playing field. It doesn't matter how rich or powerful you are—we are all equal under the law," he told the crowd. "As a Personal Injury attorney, my clients are everyday people who have been hurt or wronged in some way by no fault of their own."
He encouraged the students to ask themselves what they believe in, and to follow their passion. "I have always believed in people, and I consider it the honor of my life to use the power of the law to help those people."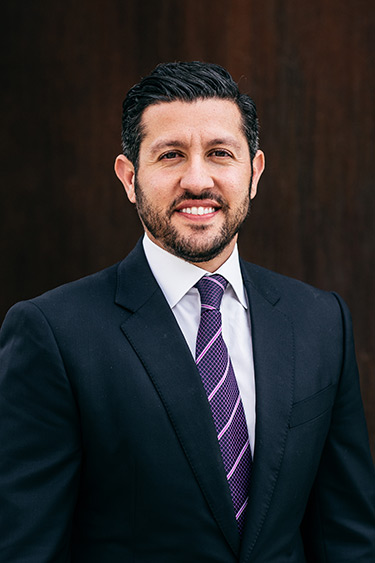 A highly regarded and well-respected trial lawyer, author and speaker, Reza Torkzadeh is the founder and managing attorney of TorkLaw – a premier plaintiff's personal injury law firm specializing in complex catastrophic injury and wrongful death cases.
Reza's performance in and out of the courtroom has earned him several of the industry's top awards and professional recognitions, and a reputation as an elite litigator. He has earned millions in settlements, verdicts, and judgments for his clients.
If you would like a free consultation, please contact us today.