If a person gets hurt while at a nursing home, is the owner of the premises liable for damages?
It's not the call you want to get about your elderly loved one.
But last month, a nursing home in Newport Beach had to be evacuated because of a two-alarm fire. The fire began some time before 10 a.m. on Sunday, July 9 in the basement of Flagship Health Care Center.
Now, although the building was evacuated, the fire was soon extinguished, and no injuries were reported. But Flagship was lucky. If the fire had been only a little worse, the residents might have come to serious harm.
If the unthinkable had happened at Flagship, what would the next step have been for the loved ones? What legal recourse would they have been able to take, to obtain justice for the injured elders?
In some cases, nursing home residents and their loved ones can sue for premises liability. But it isn't always easy, and it depends on the cause of death or injury, and whether the nursing home is responsible.
Who is legally responsible for resident injury or death in a nursing home?
Nursing homes have a duty of care to their residents.
This means that they must provide a reasonably safe environment on the premises of the nursing home. They must remove any unnecessary health and safety hazards, and take precautions to ensure that their residents are safe and that their conditions are sanitary.
This is a legal duty, and if there has been a breach of this duty, then this can lead to a lawsuit. But to win a lawsuit, you must prove two more elements: you must prove that a harm occurred to one of the elders in the nursing home, and that this harm was caused by the nursing home's negligence.
If the fire had spread, and led to the death of one of the nursing home residents, then this would likely have led to a lawsuit against Flagship Health Care Center. Of course, the plaintiffs would have had to prove that Flagship was negligent in some way (such as installing faulty wiring in the building, or leaving a candle unattended), and that their negligence led to the fire.
When is a victim, or the family of a victim, eligible for financial compensation from a nursing home?
If a nursing home resident has been injured or killed by the negligence of a nursing home or its staff, then they will be eligible for compensation.
Be warned, though: not all injuries and deaths that occur in nursing homes make the victim or their family eligible for compensation. There must be a legal breach of duty on behalf of the nursing home that led to the injury or death occurring.
Sometimes, accidents happen and it's no one's fault, particularly with elderly people who may not be in the best health. Sometimes, people die of completely natural causes.
In these cases, the nursing home will not be liable for the injury or death, because they could have done nothing to prevent it. It is only in cases where the nursing home caused or contributed to the injury or death that the victims or their families are eligible for financial compensation.
The duty of care required of nursing homes and their staff is very high. But it is not all-encompassing.
How long does it take to settle a nursing home lawsuit?
It can take a long time.
Pretty much any personal injury lawsuit will take a while to settle, and lawsuits against nursing homes are no exception. Depending on how big the nursing home is, it likely has a great number of resources on its side. The fight is winnable with the right legal help, but it won't always be easy.
Even the quickest nursing home lawsuits will take at least a few months to settle. Longer nursing home lawsuits can drag on for years or more. And if the case goes to trial (which only happens in a small minority of nursing home cases), it may take even longer.
These cases take a while, but that does not mean that they cannot be done. If you fight hard and get a good personal injury attorney on your side, you can and should achieve justice for a nursing home that has harmed your loved one or, through inaction, caused them to come to harm.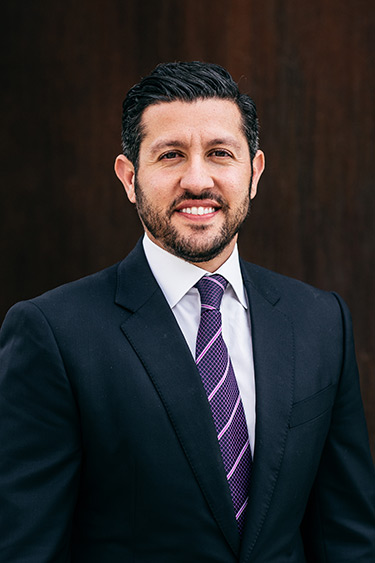 A highly regarded and well-respected trial lawyer, author and speaker, Reza Torkzadeh is the founder and managing attorney of TorkLaw – a premier plaintiff's personal injury law firm specializing in complex catastrophic injury and wrongful death cases.
Reza's performance in and out of the courtroom has earned him several of the industry's top awards and professional recognitions, and a reputation as an elite litigator. He has earned millions in settlements, verdicts, and judgments for his clients.
If you would like a free consultation, please contact us today.