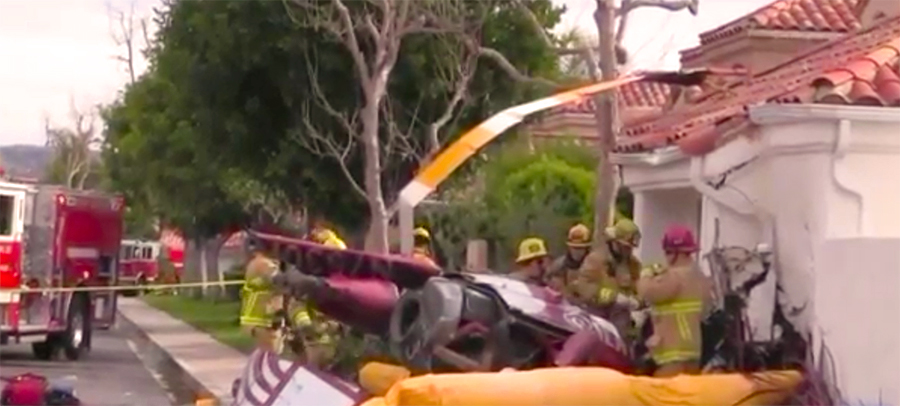 Three people were killed on Tuesday afternoon after a helicopter crashed into a private home in Newport Beach.
The collision occurred at the corner of Egret Court and Shearwater Place in the Bayview Terrace neighborhood at around 1:45 p.m., and involved a four-seater Robinson 44 helicopter.
The three deceased persons included the helicopter pilot and two passengers. They have been identified as Joseph Anthony Tena, 60, Kimberly Lynne Watzman, 45, and Brian R. Reichelt, 56.
Tena was a resident of Newport Beach, while Watzman was from Santa Monica and Reichelt from Hollywood, Florida. It is unclear which of the three was the pilot.
A fourth person aboard the helicopter was critically injured and remains hospitalized, and one person on the ground was temporarily hospitalized with minor injuries. Their names have not been released.
The cause of the collision is unclear, and remains under investigation by the National Transportation Safety Board. The helicopter had taken off from John Wayne Airport and was headed to Catalina Island. However, no distress call was made.
The helicopter was leased by Revolution Aviation and was the property of Spitzer Helicopter. Its purpose during the flight is unclear, but is not believed to have involved an aviation class or sightseeing tour.
TORKLAW is home to a team of experienced Orange County aviation accident attorneys who lend assistants to helicopter accident victims and their families. If you have a question about this helicopter accident or another aviation incident that resulted in injury or death, please contact our team of helicopter accident attorneys at TORKLAW. Call today: (888) 845-9696.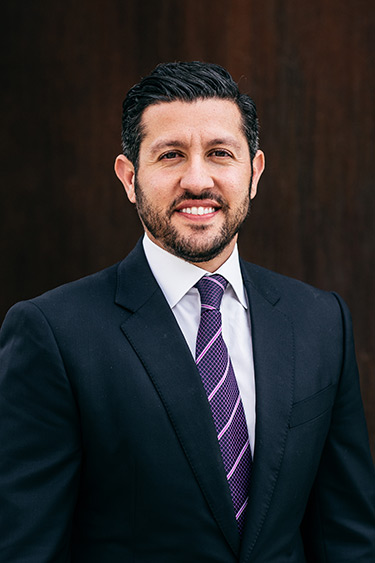 A highly regarded and well-respected trial lawyer, author and speaker, Reza Torkzadeh is the founder and managing attorney of TorkLaw – a premier plaintiff's personal injury law firm specializing in complex catastrophic injury and wrongful death cases.
Reza's performance in and out of the courtroom has earned him several of the industry's top awards and professional recognitions, and a reputation as an elite litigator. He has earned millions in settlements, verdicts, and judgments for his clients.
If you would like a free consultation, please contact us today.