Harris County commissioners plan to add a new multi-agency initiative to coordinate on nursing home abuse.
In April, commissioners for Harris County received the final green light for the Senior Justice Assessment Center.
The Senior Justice Assessment Center is a proposed initiative which would allow multiple agencies in the greater Houston area to work together on addressing and prosecuting cases of elder abuse. It brings together a wide variety of parties, including city police, the Sheriff's Office, the DA, Adult Protective Services, and a wide assortment of health care professionals.
The logic behind this initiative is simple. With so many different agencies addressing different facets of the elder abuse problem, it is natural that there will be some miscommunications and failures to coordinate. The Center is supposed to bring everyone together, so they can start tackling elder abuse as one cohesive unit.
Will the initiative in Houston succeed? It's too early to say for sure. But a few other local governments which have tried such initiatives tentatively report success.
In any case, the necessity of such an initiative reveals the complexity of dealing with elder abuse cases at the governmental level. Although elder abuse is common, many cases go unaddressed, in part because even when they are reported, the state does not always handle them properly.
There are nearly four million people over the age of 60 in Texas, and that number is projected to increase drastically in coming years. This provides ample opportunity for elder abuse to occur, and tasks the state government with a heavy burden to address and punish it.
Hopefully, by coordinating their efforts, the parties involved in the Senior Justice Assessment Center will have greater success in addressing these cases. Even so, criminal prosecution can only do so much to bring justice to the victims, which is why, if you or an elderly loved one has been abused in a nursing home facility, you should consider speaking to a personal injury attorney.
What constitutes neglect in a nursing home?
Elder neglect occurs when a dependent elderly person is deprived of their basic needs.
This can take several forms. The most obvious involves the deprivation of physical needs. These include food, water, warmth, cleanliness, and other basic necessities of life. If an elderly person is in a nursing home, then the staff are responsible to see that these necessities are met and the elderly people under their care are not languishing.
Elder neglect can also involve the deprivation of medical needs. In most cases, elders in nursing homes have some sort of physical ailment which necessitates proper medical attention. If the staff at a nursing home do not provide this, then this also constitutes neglect.
Neglect can even include emotional needs. Humans have a basic need for companionship, love, and positive attention, and in many ways this is just as strong as the need for food. If nursing home staff ignore the elders and do not treat them like fully rounded social beings, then this can be a form of neglect.
Finally, neglect may also involve self-neglect, which occurs when elders refuse to care for themselves. This is not directly the fault of the nursing home staff, but they should be on the lookout for it and prepared to deal with it if it does happen.
Neglect by a caregiver can be either "active," or intentional on the part of the caregiver (often as a misguided form of punishment), or "passive," in which case the caregiver is simply irresponsible and does not realize that the elder needs proper care.
What types of elder abuse cases are there?
Neglect is not the only type of elder abuse.
In fact, the National Committee for the Prevention of Elder Abuse (NCPEA) recognizes several different types of elder abuse.
These include physical abuse, which involves physical force being used against the body; sexual abuse, which involves non-consensual sexual contact; and domestic violence, which involves a pattern of abuse meant to control an intimate partner.
The NCPEA also recognizes financial abuse, which involves scamming an elderly person, using their money without permission, or withholding their finances from them. This type of abuse can do great damage, and should not be underestimated.
Finally, elder abuse can include emotional abuse, which involves causing deliberate emotional harm to an elderly person.
What are the signs of neglect?
If an elderly loved one is experiencing neglect, the most obvious signs of this are physical. They may start to show in various ways that they are not being taken care of properly and getting all their necessities.
An elder who is being deprived adequate food may suddenly grow thinner. Conversely, if they are not getting enough exercise, they may suddenly gain weight, and you may start to see bedsores.
An elder who is not being cleaned properly will be dirty, or wear unwashed clothes. And if an elder is denied proper medical care, they will show physical symptoms of disease.
Other signs are less tangible. Elderly people who are being neglected may experience changes in mood. They may become withdrawn, depressed, angry, or afraid.
You should also keep an eye out for any direct signs that something is amiss in the nursing home when you visit. For instance, your elderly loved one's room may be noticeably lacking in necessities, conditions may appear unsanitary, or staff may seem inattentive.
Taken on their own, none of these signs are a 100% guarantee of elder abuse. These signs can manifest for various reasons, some of which have nothing to do with elder abuse. For instance, an elderly person might develop a mood disorder that makes them withdrawn, or lose weight as a sign of a more serious disease.
So don't jump to conclusion, but do be suspicious. And if it does turn out that an elder is being abused, then don't hesitate to seek legal recourse. You and your loved one deserve justice, whether in Houston or anywhere else.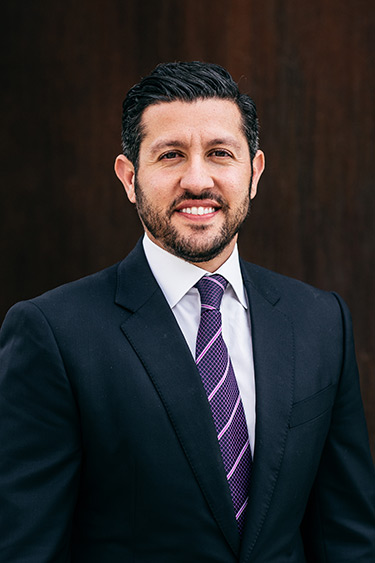 A highly regarded and well-respected trial lawyer, author and speaker, Reza Torkzadeh is the founder and managing attorney of TorkLaw – a premier plaintiff's personal injury law firm specializing in complex catastrophic injury and wrongful death cases.
Reza's performance in and out of the courtroom has earned him several of the industry's top awards and professional recognitions, and a reputation as an elite litigator. He has earned millions in settlements, verdicts, and judgments for his clients.
If you would like a free consultation, please contact us today.