Whose Fault is it? Premises Liability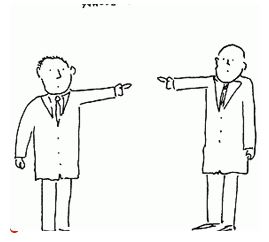 If you've been
injured in a public place of business
, you may be wondering what makes a business owner liable for your injury. When you visit commercial premises, even if you're just browsing for something to buy, you are what is known as a "business invitee."
You may be a business invitee at such companies as:
service stations
restaurants
department stores
video game arcades
amusement parks
Every commercial business has a duty to provide safe premises for its business invitees. For example, stairways should be equipped with stable handrails. Overhead items should be secured so they won't fall on your head. Floors should be level, dry and cleared of debris.
A business owner has a duty to correct unsafe conditions on its premises within a reasonable time after it knows about them. For instance, if a customer in a grocery store notifies a store employee that there is liquid on the floor, it is the store's responsibility to warn other customers about the spill and clean the liquid up. If you slip on the liquid and fall, the store can be held liable for your injuries, including your medical bills and your time away from work.
If you are injured in a slip-and-fall accident, it's a good idea to report the incident to someone in management before you leave the premises. By creating a record of your injury, you establish proof that you were at that place of business at that time. At TorkLaw, our lawyers, paralegals and staff will help you determine who is at fault for your injury and get you the relief you are entitled to receive.
Get Your Free Consultation Now