You have been injured in a devastating motor vehicle accident and the insurance company is playing hardball.  Meanwhile, your life savings and economic future is at risk.  You decide to call a personal injury attorney but are not quite sure what to expect.  Well, needless to say, taking the legal steps to protect you and your family's best is one of the smartest things you can do.  Insurance companies count on consumer ignorance and reticent to litigate to walk all over their policy holders.
When you show them you mean business, they are often times willing to at least take your injury claim a bit seriously.
The Settlement Offer
Contrary to what an insurance adjuster tells you, it may in the best interest of you to reach a reasonable settlement agreement.  An experienced personal injury lawyer would be able to tell you what a fair and reasonable settlement amount is.  That said, an injury victim shouldn't accept just any offer laid in front of  them.  Often times insurance companies will attempt to toss out what seems to be a fair figure that will not, in the end, cover related medical expenses or any lost earnings accrued while you were recuperating.
If the insurance company fails to provide a fair settlement offer, your personal injury lawyer may advise you to take your case to court.
The Civil Court Experience
Once you have taken the steps to litigate, you may feel as if the wheels of justice are turning a bit slowly.  Hang in there.  A large portion of the process will involve filing of motions,  interviewing potential witnesses and talking with experts. This will all help in building the kind of solid personal injury case where the judge or jury finds in your favor.
Your personal injury attorney will also  spend a large portion of his or her time:
Obtaining depositions from said witnesses
Speaking with forensic experts in regards to the scientific aspects of your case
Ferreting out medical files and records that strengthen your case
Filing motions and complaints on your behalf
Complaints and Pleas
One of the biggest first steps of your personal injury case will be to file your initial complaint.  Your complaint will outline  the particulars of your case, what you are seeking in damages and why.  The defendant has to answer your complaint with a "plea" or response, within a specified time period.
Jury Selection and Trial
Many personal injury plaintiffs have the option to put the trial before a judge or in front of a jury of their peers when applicable. Once this aspect is settled, the case  goes to trial and both sides present their arguments. Unlike a criminal trial, the plaintiff only has to prove the case based on the preponderance of the evidence.  This means "more likely than not."  Even so, the burden of proof lies with the complainant and their attorney.
Reliable Legal Representation Counts
The legal aspects of personal injury  law can be very complicated, which is why it pays to have the best legal team possible on your side.  It is important to hire a lawyer or law firm that has experience in personal injury law; rather than someone who has no experience in this area.
Don't take chances when it comes to you and your loved ones financial future–contact  The Torkzadeh Law Firm today for a free case review and learn what your legal options are after you sustain a serious personal injury.  We will take your case on a contingency basis, meaning you don't pay unless we win your case. We are also on hand to answer any legal questions you may have.
Call us today and see what  TorkLaw can do to help when an accident changes you and your loved ones lives and threatens your financial security.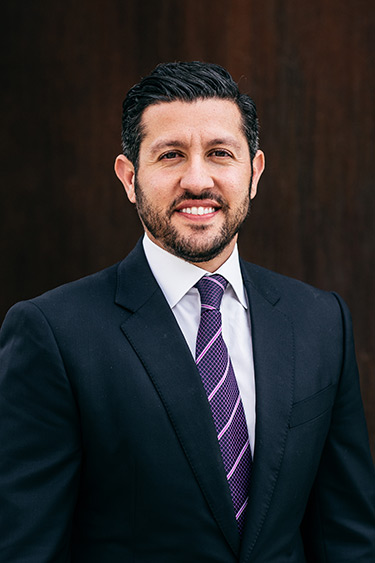 A highly regarded and well-respected trial lawyer, author and speaker, Reza Torkzadeh is the founder and managing attorney of TorkLaw – a premier plaintiff's personal injury law firm specializing in complex catastrophic injury and wrongful death cases.
Reza's performance in and out of the courtroom has earned him several of the industry's top awards and professional recognitions, and a reputation as an elite litigator. He has earned millions in settlements, verdicts, and judgments for his clients.
If you would like a free consultation, please contact us today.