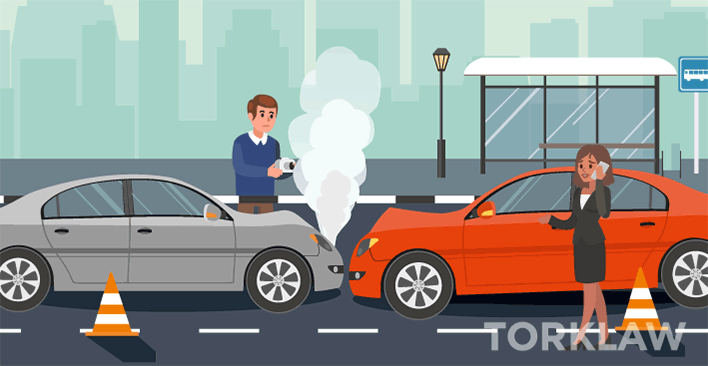 Being involved in a car accident can be a chaotic experience, and it's difficult to remember everything you should and shouldn't do. Here's a quick list and a **printable infographic** to help you remember:
At the Scene
DO
DON'T
After the Incident
DO
DON'T
You can print this infographic and save it for future reference: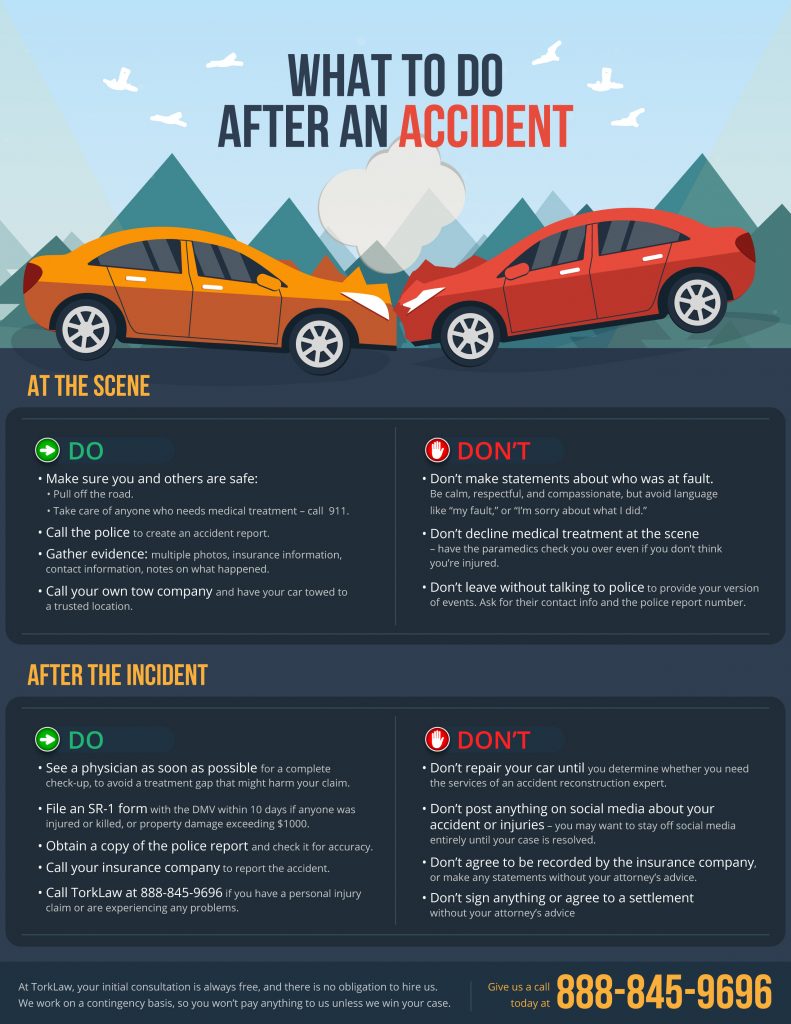 At TorkLaw, our personal injury attorneys offer free initial consultations for car accidents, motorcycle accidents or many other types of injury accidents. There is no obligation to hire us, and we work on a contingency basis, so you won't pay anything unless we win your case. Call our law offices today at 888-845-9696.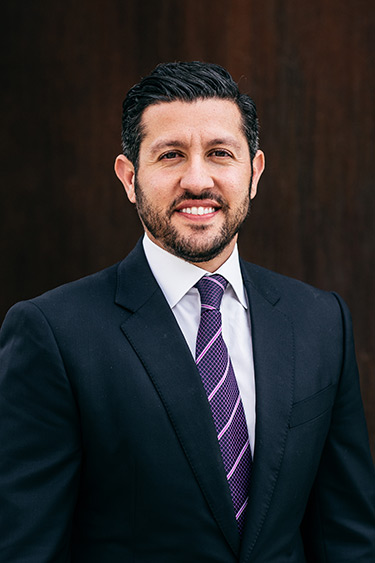 A highly regarded and well-respected trial lawyer, author and speaker, Reza Torkzadeh is the founder and managing attorney of TorkLaw – a premier plaintiff's personal injury law firm specializing in complex catastrophic injury and wrongful death cases.
Reza's performance in and out of the courtroom has earned him several of the industry's top awards and professional recognitions, and a reputation as an elite litigator. He has earned millions in settlements, verdicts, and judgments for his clients.
If you would like a free consultation, please contact us today.