If you are planning a move and cannot fit everything you need to transport in your car, then renting a UHAUL truck or trailer can seem like a simple alternative. But if you are not prepared, a UHAUL can turn into a ten-ton disaster waiting to happen.
Make no mistake: people can and have been injured in UHAUL vehicles. And if you rent one, you will need to be prepared for the worst.

Why UHAUL Is Dangerous?
Cars and trucks are very different vehicles, and driving a truck comes with an entirely new set of risks. Trucks are much bigger than cars, and have the potential to cause much more damage. Trucks have longer stopping distances than cars, are much higher off the ground, and have an entirely different (and much bigger) set of blind spots.
Because of all this, even the most skillful car driver will be out of place the first time they get behind the wheel of a truck. This is perfectly natural, and it is the reason why the government issues commercial driver's licenses (CDLs) to the drivers of large trucks and vehicles which pull trailers.
The standards for CDLs are much higher than the standards for ordinary driver's licenses, of the type which most citizen drivers carry. In fact, although most vehicle licensing law is regulated by the states, CDLs are the one major exception to this: they are regulated at the federal level, and overseen by the United States Department of Transportation through the Federal Motor Carrier Safety Administration.
However, when it comes to UHAUL trucks, all this goes out the window. UHAUL trucks are not considered commercial vehicles, so anyone over the age of 18 with a valid driver's license can drive them, without needing a commercial driver's license or any special training.
Free Accident Review
This is a good thing for UHAUL and its customers, because it allows members of the general public to easily rent UHAUL trucks. However, it also comes with a heavy load of problems. Most UHAUL customers have no experience driving heavy trucks or pulling trailers.
In fact, many of UHAUL's customers are young people in their late teens and early twenties, starting college or moving across the country, who often have limited driving experience even behind the wheel of ordinary vehicles.
The fact that UHAUL trucks are not considered "commercial vehicles" makes things easier for UHAUL in other ways as well. There are certain safety requirements which the Department of Transportation requires commercial vehicles meet, and DOT also has the power to inspect these vehicles to ensure that they meet federal requirements.
Not so with UHAUL!
When you rent one of their vehicles, you have no federal guarantee that it meets that safety standards which other, similar trucks would be required to meet.

The Dangers of Sway
UHAUL trailers are subject to "trailer sway." Trailer sway is a dangerous phenomenon which occurs when side forces on a trailer, such as wind, cause it to lose control and fishtail wildly from side to side. In the worst case scenario, trailer sway can lead to devastating accidents.
A 2007 investigative report by the Los Angeles Times, entitled "Driving with Rented Risks," investigated the safety record of UHAUL. Their investigation found numerous accidents involving UHAUL drivers that were caused by trailer sway. Their article centered around the heartrending story of Marissa Sternberg, a young woman who was disabled for life after an accident caused by a swaying UHAUL trailer.
*UHAUL DRIVING TIP – DRIVE A HEAVY TOW VEHICLE*
Click To Tweet
The most important thing you can do to prevent sway is to ensure that your own vehicle is heavier than the trailer being towed. If the trailer is larger than the tow vehicle, then it is much more likely to take on a life of its own… sometimes with devastating results for the driver.
UHAUL does take measures to ensure that its drivers do not overload their trailers, but some allege that their standards do not go far enough, and their measuring methods are not always sufficient in determining vehicle weight. Tragically, stories like those of Marissa Sternberg remain all too common.
If you rent a UHAUL trailer, you should do what you can to ensure that it is pulled by a vehicle of a reasonable weight. However, if you find yourself in such an accident, and you feel that UHAUL was partly to blame, then you may wish to seek legal counsel.

UHAUL and Insurance Coverage
If you rent a UHAUL truck or trailer, and find yourself in a collision, then you cannot expect your ordinary insurance policy to cover any of the damages. Auto insurance policies do not extent to rented trucks. UHAUL vehicles are not even covered by supplemental credit card insurance, or other types of insurance which cover rental cars.
However, if you are towing a UHAUL trailer behind your vehicle, and you are involved in a collision, then you may be covered for damages to your vehicle by any collision insurance you have purchased (although the collision insurance will not cover  the UHAUL trailer).
Of course, you should speak to your insurance provider to learn more about the specifics of your situation, and what insurance policies will apply to you!
You will need to obtain supplemental liability insurance, and UHAUL offers this.
Safemove insurance applies to UHAUL trucks. It covers damage to the UHAUL truck itself, as well as the truck's cargo and any medical injuries. There is another level, Safemove Plus, which covers liability to other vehicles, up to $1 million.
Safetow insurance applies to UHAUL trailers, and covers damage to the trailer, as well as property damage and medical injuries. In addition, UHAUL also offers Safestor insurance for its storage facilities.
If you are in a UHAUL accident, and you did not purchase coverage on the truck or trailer, then you will be billed for all of the repair costs. If the truck has been totaled or severely damaged, then these repair costs could be very high, and range well into the tens of thousands of dollars.
Your best bet is to purchase insurance! It will cost some extra money, but it'll be worth it in the long run, if nothing else because you'll be able to drive without the looming fear of what will happen if you get in an accident.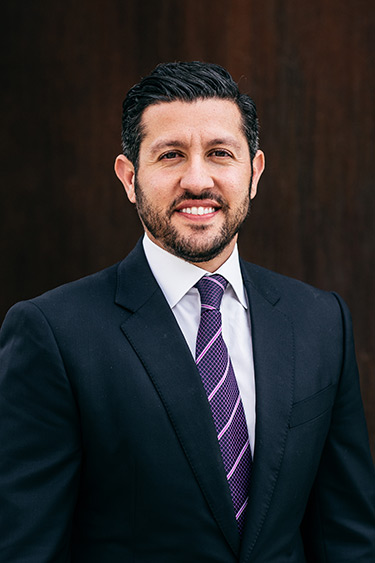 A highly regarded and well-respected trial lawyer, author and speaker, Reza Torkzadeh is the founder and managing attorney of TorkLaw – a premier plaintiff's personal injury law firm specializing in complex catastrophic injury and wrongful death cases.
Reza's performance in and out of the courtroom has earned him several of the industry's top awards and professional recognitions, and a reputation as an elite litigator. He has earned millions in settlements, verdicts, and judgments for his clients.
If you would like a free consultation, please contact us today.