Anyone who is involved in a major car accident will most likely have to deal with a tow truck.
You might be able to drive home from a smaller accident, but if your vehicle is totaled or severely damaged, then you will probably have to get a towing company involved, which can come with all sorts of unforeseen complications.
Maybe you think that towing is straightforward. Okay, you probably don't. But even so, you probably still don't know as much as you should about towing, simply because most people never really think about towing until they need a tow truck, and by then it's too late.
Unfortunately, when it comes to getting your car towed, it's very easy to make a mistake that could cost you a lot of money.
We at TORKLAW get a lot of questions about towing, and so that's why we've created this guide: to answer some frequently asked questions about what happens if your car ends up in a tow yard, and to help consumers do what they can to mitigate the costs and hazards of towing.
Free Accident Review
How Much Does Towing Cost?
Towing can cost a lot. And you don't get to consent to the towing fees beforehand. If your vehicle cannot be moved and is blocking traffic, then the police have every right to tow it without your permission… and make you pick up the bill later.
This might sound harsh, but the only alternative would be for the police to give you multiple hefty citations for illegal parking and obstructing traffic.
To make matters even worse, if you do not specify a mechanic, your car will be taken to a nearby salvage yard. And the longer you leave your car in the salvage yard, the more the fees add up.
A lot of people don't know this, or are only dimly aware of it, but salvage yards typically have a "storage fee." This can be as low as $20 or $30 a day, but it is frequently closer to around $50, or even higher.
With storage fees, the cost of towing goes up and up and up the longer you leave your car in the lot. When you add the cost of the initial tow, which usually costs three figures in and of itself, the final bill for towing might be in the high hundreds. Towing bills of well over $1,000 are not unheard of.
There are other costs that may be added on, too. For instance, in some cases, there are multiple tows. Your vehicle may be towed to a storage lot first, and then to a repair facility. And with every new tow, the price goes up by a couple hundred more.
When all's said and done, exorbitant towing bills come as a nasty shock for a lot of victims of car accidents! You don't want this to happen to you.
So, if you get towed, you should be aware that the longer you leave your vehicle, the more you have to pay.
Which brings us to our next question…
When Should I Get My Car Out of the Tow Yard?
You probably won't be surprised to hear us say that because storage fees add up so quickly, you should get your car out of storage as soon as possible.
That said, this doesn't necessarily mean that you will want to take your car out of the lot the day of the crash.
If you have been in a collision with another vehicle, then the other driver's insurance company will want to take a look at your car and assess the damage. And until they do, you will have to leave the car untouched.
Don't drive it, or do anything else to alter it. Otherwise, they might try to say that some of the damage was your fault, and use this to deny your claim. Insurance companies are experts at this sort of thing.
Not only that, but your case might not just be against the other driver's insurance. If there was a defect with your car, then your case might turn into a products liability claim against the car manufacturer, and in these situations, preserving your car as physical proof is more important than ever.
So, notify the other party's insurance company that your car has been towed, and let them go and take some pictures and collect evidence on their own.
Once they have done this, then get your car out right away.
What if the insurance company drags their feet? In that case, you may want to file a claim with your own insurance, and then take the car out of the towing yard, to keep the costs from getting too high. Your insurance company will then go after the other company through a process known as inter-insurance arbitration, and make them pay the costs.
Who Pays for the Costs of Towing?
If you have been in an accident, your insurance company may pay for the tow… but not always. It depends on what kind of insurance you have.
If you have purchased collision coverage on your vehicle, then the insurance company will typically cover your towing costs in an accident, regardless of fault. This is one good reason to consider buying collision coverage, even if your vehicle is older and you might otherwise feel like it's not worth it.
Of course, if you invoke collision coverage, you will have to first pay the deductible before your insurance coverage kicks in.
The costs of towing will also be covered by insurance if you have bought towing and roadside assistance coverage from your insurer. This is a separate type of insurance that you typically buy for a small extra fee, and unlike collision insurance, it covers all sorts of situations in which you might need a tow truck, including if your car breaks down or you get a flat tire.
Some insurance companies will pay directly for towing, while others will make you pay and reimburse you later. Be sure to find out the policy for your particular insurance company.
BE AWARE: Your insurance company may not pay all the costs of the towing. Typically, they will only pay for towing and storage fees which they deem reasonable. To incur reasonable towing costs, you must use a towing company of ordinary price, have your vehicle towed to a lot or repair shop that is in relatively close proximity to the accident, and leave it there for no longer than is absolutely necessary. Any towing costs above and beyond these will be considered "unreasonable," and you may have trouble getting them covered.
Whose insurance company will ultimately pay for the towing? At the scene of the accident, there's no way to say. This all depends on the final determination of fault, which may take several days for the insurance companies to make.
If you are at fault, your insurance company will pay. But if the other driver was at fault, then their insurance company will be liable. (Your insurance company might foot the initial bill, but rest assured, they'll make the other guy's insurance pick up the tab behind the scenes.)
Insurance companies are not the only ones who pay for towing and roadside assistance. If you are a member of AAA or another auto club, then you may get free roadside assistance from them.
In addition, towing costs may be covered by your car's warranty, or even by your credit card company or your wireless service provider.
These unexpected sources of towing coverage might help you in a pinch, but don't count on any of these without verifying that you have them first!
Of course, you should save any receipts or documents that you obtain while towing your vehicle. Without them, the insurance company cannot reimburse you. This doesn't just go for towing, either: you should save all of your records of an accident for liability purposes.

Where Will the Car Be Towed, and Who Will Tow It?
After the accident, the police will generally call a tow truck company, and your vehicle will be towed to a safe location. Either that, or a tow truck in the area will hear about the accident on the police scanner, and show up uninvited.
However, you don't have to go with the police officer's choice for towing. You have every right to call a towing company that you are already familiar with.
You may also call your insurance provider and ask for a recommended towing company, especially if you have collision coverage or towing and roadside assistance coverage, and your towing fees will be covered.
Prices with a strange towing company may vary, so it's typically best to go with the towing company you know!
Once your car is on the tow truck, even if you did not choose the initial towing company, you can still request that it be taken to a certain location of your choice. So if you want your car taken somewhere special, then make this clear to the tow truck driver.
We recommend taking your vehicle to a trusted mechanic, someone you've worked with before and who knows your car. If you don't have a mechanic offhand that you would like to send the car to, then try having it towed to a mechanic who specializes in your type of vehicle.
Sending your vehicle to a mechanic rather than a salvage yard has a few other benefits too: it might save you on storage fees, and it will likely allow you to get a better assessment of the damages.
No matter who the tow truck driver is, be sure to talk to them and get their information! Find out how much this will cost you, and get the towing company's name, address, and phone number, along with the driver's name and the truck's license plates. If you don't get this info right away, then try to track it down later through the police.
This can be hard to remember if you've just been in an accident, especially if you're injured, but don't forget. You don't want to give your beloved car over to a complete stranger without having some way of holding them accountable!
Beware of towing scams! Most towing companies are honest and fair, but some are not. Occasionally, a tow truck will show up at the scene unsolicited, promise you help, and then take your vehicle and charge you insane amounts of money to get it out of storage. (Yes, even more insane than regular towing fees. We're talking thousands and thousands of dollars, for services that are clearly not worth anywhere near that much.)
So be careful if a tow truck driver shows up out of nowhere and starts making too-good-to-be-true promises! Use a towing company recommended by your insurance or at least by one that the police consider trustworthy, confirm that the truck which responds is in fact the same one which you called, and don't sign any papers you don't feel comfortable signing.
If you have been scammed by a tow truck driver, report this to any relevant authorities.
In Summary
Getting your vehicle towed is always stressful…
…and that comes on top of everything else that's typically going through your mind after a serious car accident.
There's no way to completely eliminate the stress, but you can mitigate it by properly handling the towing process. Buy collision or roadside assistance coverage, either from your insurer or another reliable source, make sure that you only call a towing service that you trust, and for heaven's sake, get your vehicle out of the lot as soon as possible! Those storage fees add up faster than you think.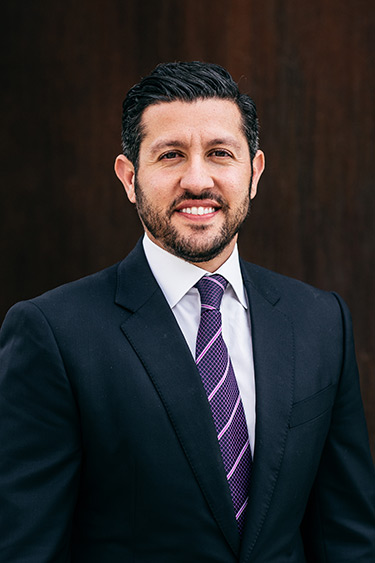 A highly regarded and well-respected trial lawyer, author and speaker, Reza Torkzadeh is the founder and managing attorney of TorkLaw – a premier plaintiff's personal injury law firm specializing in complex catastrophic injury and wrongful death cases.
Reza's performance in and out of the courtroom has earned him several of the industry's top awards and professional recognitions, and a reputation as an elite litigator. He has earned millions in settlements, verdicts, and judgments for his clients.
If you would like a free consultation, please contact us today.