Is it really important to know how to read a police report? In a manner of speaking — yes, absolutely.
The only catch is that you aren't reading it for the reasons you think you are. A police report is a record of your accident, but is not admissible in court. People will often get worried that a police report showing them at fault is the end-all-be-all of their case. In reality, a judge or jury won't even see that police report. It's nothing to worry about.
So what's the point of the police report?
A police report is what you bring with you to the initial meeting with your lawyer, to show them a record of what happened. Your lawyer is not going to worry about fault and knows exactly what they're looking for. They know how to sift through the report and find what's important.
You, on the other hand, bear some of the responsibility for ensuring the information on the report is correct and that your lawyer is being given accurate information. Should something on this report be incorrect, or missing — this needs to be fixed. Knowing where to look and for what to look, is vital.
As a rule, make sure you are checking on a few key points:
Are all of the parties — yourself included — identified properly and with correct contact information? Are you and your lawyer going to have to track someone down?
Is there any accompanying photography? If the police took pictures, are those photos attached to the report? Make sure if the report indicates there are accompanying photos, they're there.
Are both your vehicle and the other party's vehicle identified correctly? This is another piece of information that may have to be tracked down if it's improperly recorded.
Are there witness statements included? If so, is the contact information for the witnesses included? You and your lawyer will need to contact them, so it's important that this information is included.
Get a Free Police Report
If you would like to obtain a copy of the police report pertaining to your accident, you can do so here.
Police reports are vital to the preparation of your case.  While they don't do anything for you when you're actually in court, if you do your homework up front, none of that will matter. Between you and your lawyer, there's nothing you can't figure out from a police report that you've read correctly.
The few days after an accident can be a confusing period. That's why it's important to speak with an attorney as soon as possible. Use our form below to schedule a free consultation with one of our lawyers who can help you navigate the road ahead.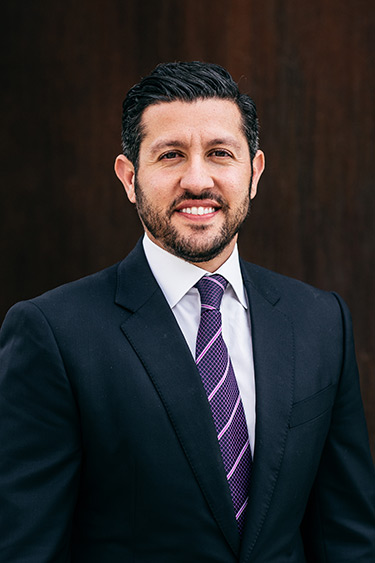 A highly regarded and well-respected trial lawyer, author and speaker, Reza Torkzadeh is the founder and managing attorney of TorkLaw – a premier plaintiff's personal injury law firm specializing in complex catastrophic injury and wrongful death cases.
Reza's performance in and out of the courtroom has earned him several of the industry's top awards and professional recognitions, and a reputation as an elite litigator. He has earned millions in settlements, verdicts, and judgments for his clients.
If you would like a free consultation, please contact us today.