If you have been in an accident where there was only minor damage, then the police will likely not respond to the scene of the accident. Police departments just don't have the resources to send an officer to every fender bender. There will be no police report, although you will still have to file a report with the DMV within ten days, notifying them that a collision occurred.
If the accident resulted in injury or death, however, or if there was severe property damage, then the police likely will respond to the accident. Police will also respond if the accident is blocking traffic, if there is road rage occurring, or if there is a suspected DUI. And when they do, they will write an official police report on the incident.
Police reports can have a very big impact on the outcome of your case. However, they are not infallible, and sometimes a police report can contain important mistakes. That's why we're writing this article: so that you can come to understand the basics of how police reports work, and what to do if you need to correct one.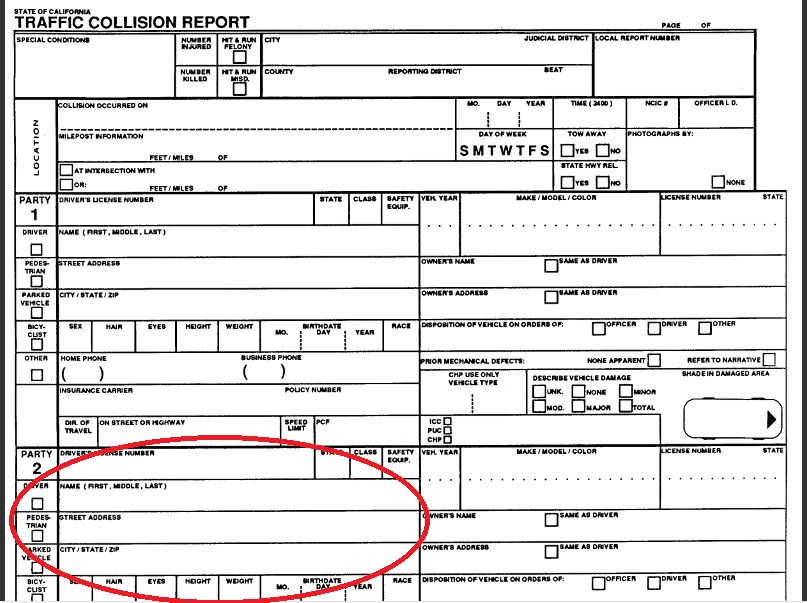 What Sort of Information Does a Police Report Contain?
Police reports are meant to be a concise and objective summary of events. Generally, they include the basic contact information of the parties involved in the accident, including their names, addresses, phone numbers, and date of birth, as well as driver's license and insurance information.
The police report will also include the contact information of any witnesses to the accident, including both passengers in the vehicles that crashed and third party witnesses, as well as information about the accident itself, including the location, date, and time where it took place.
The police report will often include an assessment of fault on behalf of the police, in which they name the party that they believe was the primary collision factor, as well as the specific vehicle code which was violated by this party.
How to Read a Police Report
Not all police reports include a final determination of fault. Sometimes, the report only hints at who may have been at fault. Other times, the report may indicate that a third factor, such as bad weather or mechanical failure, was the cause of the accident or a contributing factor to it. But in many cases, the officer will assign outright blame to one party.
Typically, the final determination of fault is not made at the scene of the accident, although the police officer may take down some rough notes. Later on, once they have gathered all the relevant information, they will write up the final draft of the report, and make their final determination of fault. This is usually completed within about five days of the accident.
The police report may also contain important pieces of evidence. These may include photographs taken by the police, as well as statements given by the participants in the accident or by any witnesses.
Each police report has its own unique service number. You should get this service number at the scene of the accident, because it will make it easier for you to request a copy of the report later.
For more information on how to read police reports, and tell whether the information in them is accurate or not, check out our article on the topic here.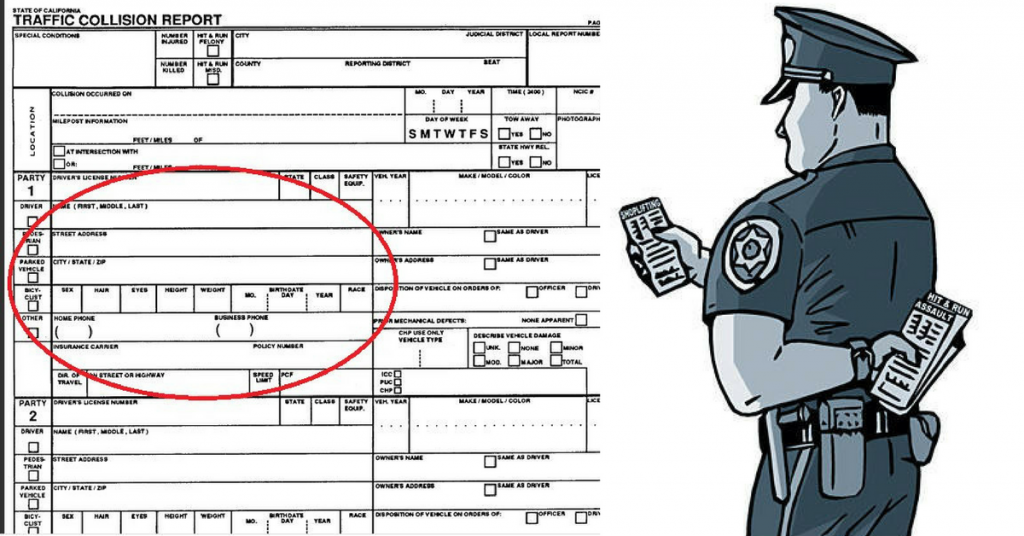 How Does the Police Report Affect My Case?
This is where things get a little complicated.
The police report typically includes a determination of who was at fault in the car accident.
After the police report is drafted, and you file a claim with the relevant auto insurance company, then the insurance company will begin to conduct their own investigation.
This investigation will often rely heavily on the police report, and take its assessment of the accident very seriously.
However, the final assessment of fault by the insurance company may differ from the assessment of fault by the police.
In other words, just because the police say something doesn't make it good enough for the insurance companies. They can, and sometimes do, come to their own conclusions about who was at fault for an accident, and that conclusion may differ from the official report.
That said, this doesn't happen all that often. In general, the police are taken very seriously when they assess an accident. Unlike insurance companies, they have no dog in the fight, and they can be trusted to be relatively factual and objective in most cases.
This is why it is so important to ensure that the information in your police report is accurate, and that there are not any errors.
Are Police Reports Admissible in Court?
It depends on the jurisdiction, but generally, no. Police reports are not admissible in court as evidence. Since the police officer typically did not witness the events of the accident firsthand, and the report cannot be cross-examined, police reports are considered "hearsay," which legally cannot be used in court.
So, don't worry too much if there are a few mistakes in your report. Or, for that matter, a lot of mistakes, or a completely inaccurate version of events. It's not the end of the world, and we can probably still do a lot to help your case.
But because police reports do have an effect on the insurance companies' assessments, you should get them corrected, if possible.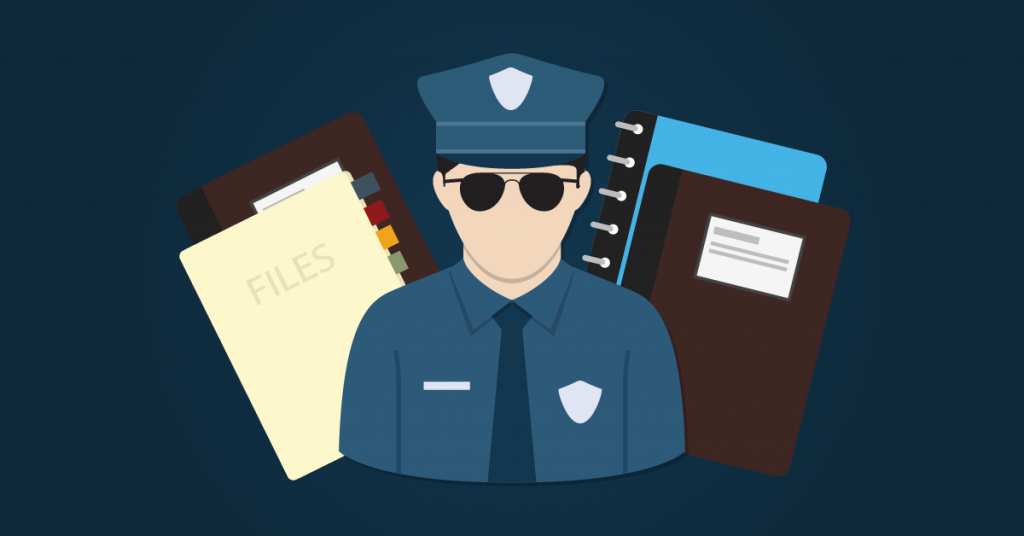 How Do I Get a Copy of the Police Report?
Generally, to obtain a police report, you must make an official request, and mail or deliver the request to the relevant police department. Typically, the police department will charge you a small fee for processing the documents.
However, if you have been involved in a car accident, we at Torklaw are offering you a free copy of your police report. You can fill out a quick form on our website here, and we will order your police report and deliver it to you at no cost to you, whether or not you end up choosing our firm to represent you.
 What If There Is a Mistake in the Police Report?
If you notice a mistake in the police report, then you can petition the relevant police department to have it amended.
Of course, not all proposed amendments to the police report will be accepted. You will need to provide proof that the officer made a mistake, and once again, this is where things become difficult.
Errors in police reports generally fall into two different categories:
The first type of error in a police report is a mistake of fact. If a police officer makes a simple, easily verifiable factual mistake, such as misspelling your name or saying that you have a different type of car than you actually have, then it is relatively easy to amend it. All you need to do is provide proof that the police report is in error.
It is much more difficult to change information in a police report if that information is the result of a poor judgment call by the police officer, or a mistake of judgment. For instance, if the officer claims that you were speeding, but you do not believe that you were speeding, or if you feel that your words were taken out of context by the police officer, then this means that there is some dispute over the fundamental facts of the case. And if a fact is in dispute, then it is difficult to get the police department to change the report to accept your version of events.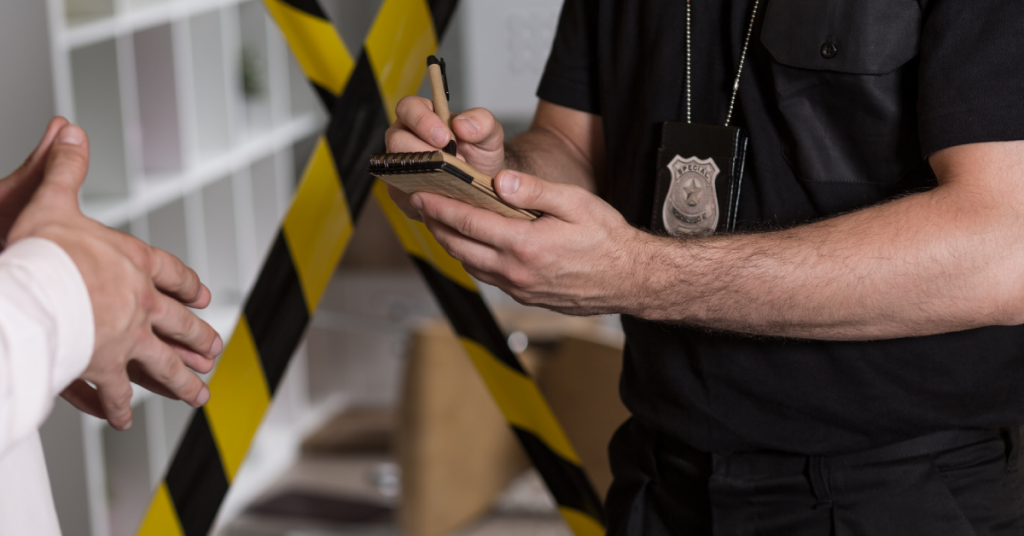 Witness statements fall into this category.
If a witness to the car accident makes a claim, but you do not believe that their statement was accurate, then this is hard to remove.
In situations where there is a mistake of judgment on behalf of the officer, your best bet is to petition to have your own version of events added to the police report. Nothing will be taken out, but a correction will be added. However, even this can be hard to do.
If you do add a correction, it is important to be as thorough and accurate as possible. Your lawyer may be able to help you with this. Include details and provide evidence, if you have any. And if you made an incorrect statement to the officer immediately after the accident because you were in pain or disoriented, then provide medical records to show that you were not in control of your mental faculties at the time.
Finally, even if the police report does not have any mistakes or inaccuracies, it may still be an incomplete picture of what really happened, because the officer may have overlooked some important piece of evidence. You may also help your case by finding additional evidence that was not included in the police report. This evidence does not contradict the officer's testimony, but instead adds to it, and so it is generally easy to have added to the report.
Final Thoughts
Typically, clients have all sorts of questions about police reports. They don't know what they are, how to get them, how to read them, or what to do with them if there is a mistake. Police reports are scary-looking documents full of complicated information and police shorthand, and it's normal for the average citizen to be daunted by them.
Fortunately, police reports aren't as intimidating as they seem.
Once you know the basics, they're fairly easy to read, and if there is a mistake, it can often be corrected. With a little effort and the proper legal guidance, you can make sure that the police report is something which bolsters your case, rather than detracting from it.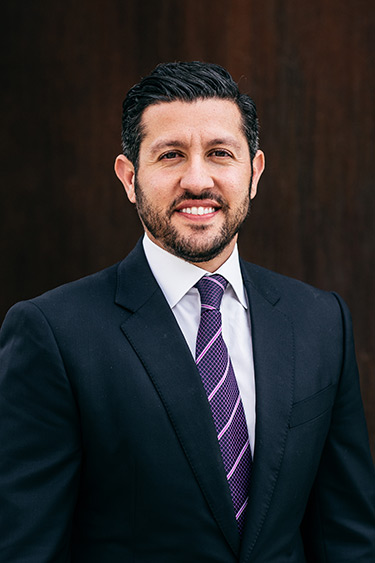 A highly regarded and well-respected trial lawyer, author and speaker, Reza Torkzadeh is the founder and managing attorney of TorkLaw – a premier plaintiff's personal injury law firm specializing in complex catastrophic injury and wrongful death cases.
Reza's performance in and out of the courtroom has earned him several of the industry's top awards and professional recognitions, and a reputation as an elite litigator. He has earned millions in settlements, verdicts, and judgments for his clients.
If you would like a free consultation, please contact us today.