In a previous piece, we spoke at length about Enterprise Rent-A-Car accidents. Enterprise is the largest rental car company in America, and the one with which you are mostly likely to do business if you rent a car.
But Enterprise is not the only relevant rental car company; if you borrow a rental car in America, you're also quite likely to find yourself behind the wheel of a Hertz rental. Founded in 1918 (nearly half a century before Enterprise), The Hertz Corporation has thousands of offices both in the United States and across the globe.
Not only that, but The Hertz Corporation owns several smaller subsidiaries, including Dollar and Thrifty. These companies operate under their own names, but if you rent a car with one of them, you are still dealing with Hertz.
Because Hertz is such a big company, we thought we'd write a brief follow-up to our article Enterprise rental car accidents, this time focusing on the specifics of Hertz accidents.
Much of what we wrote about Enterprise insurance and accidents will also apply to Hertz, and we encourage you to read our Enterprise guide for a general overview of how rental car accidents work, even if you were not renting an Enterprise car at the time of your accident.
However, there are some differences, and this article is meant to give you an overview of those differences.
Hertz Insurance
Like Enterprise, Hertz offers all of its customers supplementary rental car insurance. However, the precise types of insurance offered by Hertz differ slightly from those offered by Enterprise:
First, Hertz offers liability insurance, which protects against third-party claims for medical bills and property damage. This will protect you if you are in an at-fault accident and another party is injured.
Next, Hertz offers personal accident insurance and personal effects coverage, which must be bought together. Personal accident insurance covers your medical bills, while personal effects coverage pays for any damage to your property. (Of course, the car itself is not your property, but you might be traveling with other property on you.)
Finally, Hertz offers a damage waiver, which absolves you of responsibility in the event that you damage the car. A damage waiver is not technically insurance, but it has the same basic purpose of protecting you financially. There are a few variations on the loss damage waiver, including the limited loss damage waiver and the partial damage waiver, which only cover you up to a certain point ($1,000).
These, in short, are the different types of Hertz insurance. Read this detailed list of Hertz's insurances for specific information on each plan.
Do I Really Need to Buy Hertz Insurance?
Most of the time, when you go to the Hertz office to rent a car, the Hertz agent will tell you that your best option is to buy Hertz' insurance, because if you don't buy it, then you will have to pay for damages out-of-pocket.
In fact, for many people who rent a car from Hertz, there is no need to buy the extra insurance. In many cases, your own personal car insurance already covers rentals, and if it does not, then your credit card may also cover rentals (assuming you use your credit card to pay for the rental).
In many cases, the salesmanship of Hertz is just that… salesmanship! In these circumstances, you can feel safe in declining the insurance, despite what your salesman may say.
Of course, this isn't always the case, and sometimes the Hertz insurance really is necessary. Your personal auto insurance or your credit card insurance may not cover certain types of vehicles, or certain types of damages. And some minor damages may only be covered by the Hertz damage waiver.
As we mentioned in our article about Enterprise insurance, you should find out exactly what your auto insurance and credit card cover before you rent a car from Hertz.
For further reference, you can read more about Thrifty rental car insurance here, or about Dollar rental car insurance here (to be found under Section 2 – Liability, Insurance and Optional Protection package).
What to Do After a Hertz Rental Car Accident
After a Hertz rental car accident, you should take the same steps which you would take after any car accident.
These steps include calling 911 and getting help for anyone who is injured, exchanging contact and insurance information with the other parties, and gathering basic evidence such as witness contact information and photographs of the accident.
You should report the accident to your insurance company (whichever insurance company is covering the costs of your rental car, whether that be your regular insurer, your credit card, or Hertz). You should also report the accident to Hertz as soon as possible.
After getting in a collision with a Hertz vehicle, you should file an incident report with Hertz immediately. The report can be downloaded here, along with some basic information about how to file the report.
What Else to Remember When Renting from Hertz
When you are renting a car, there are a few important things to keep in mind. Although we discussed them in our last article on Enterprise, we feel that some of them are worth summarizing again here.
Before renting a Hertz car, make sure that you record any damage. Hertz can bill you for damage, including minor dents, that occurred to the car while you were renting it, and these damages can be surprisingly expensive. So take very clear records (including photographs) of any damage to the car before it leaves the rental lot, and keep these records for yourself, even after turning the car back in. You might not get the bill until weeks or months after the rental.
Rental cars can be dangerous, and accidents happen more frequently than you might think. You've never driven the car before, and you don't know its history. Most likely, the car will be basically functional (if it isn't, you should demand your money back), but there may be a lot of little things about the car that are different from what you are used to, and these can increase the risk of an accident. So don't assume that you won't need insurance!
There are a lot of exemptions to credit card rental car insurance. We touched on this above, but it bears repeating. Credit cards often provide only secondary coverage, which kicks in once other forms of insurance have expired, and they often provide only collision and not liability coverage. They may not cover rentals in certain foreign countries, with certain large or luxury vehicles, or even on dirt roads, and you must use a card filed under your name; a business card can typically only be used for business travel.
If you are in a rental car accident, then it matters who is at fault. If the other party is at fault, then their insurance will be held responsible; you may be billed by Hertz initially, but you can still file a claim with the other party's insurance company, to recover the full amount of damages which you were billed. However, if you were at fault, then the financial burden will fall on you.
Final Thoughts
In essence, handling a Hertz rental car accident doesn't vary significantly from handling any other type of rental car accident. As always, planning ahead is the most important thing. Learn about what your personal insurance policies offer you, as compared to what is offered by Hertz, and you should be able to make an informed decision about the best option for you.
And if you do get in an accident with a rental car, then don't panic! Hertz may try to cause trouble for you, but if you were fully covered by insurance, then the situation should not be beyond your ability to handle. With the right legal representation, dealing with the ins and outs of a Hertz rental car accident should be simple.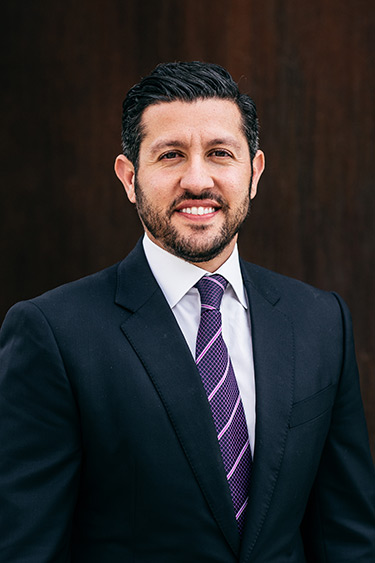 A highly regarded and well-respected trial lawyer, author and speaker, Reza Torkzadeh is the founder and managing attorney of TorkLaw – a premier plaintiff's personal injury law firm specializing in complex catastrophic injury and wrongful death cases.
Reza's performance in and out of the courtroom has earned him several of the industry's top awards and professional recognitions, and a reputation as an elite litigator. He has earned millions in settlements, verdicts, and judgments for his clients.
If you would like a free consultation, please contact us today.