After a car accident, most of your well-meaning friends will shower you with advice. A lot of what you hear might sound like it makes sense, but is nowhere near true.
5. Whiplash Is A Fake Condition
We have no idea how this got started, but whiplash is a very real condition. It happens when the sudden stop of an accident causes damage to parts of your neck, back, or upper torso. The effects of this type of injury are serious and often life-altering. Because your head and neck contain some pretty vital parts, the effects of whiplash can range from severe pain, to dizziness, and even hearing loss. Ignoring whiplash for fear of ridicule is to allow yourself to ignore very real damage to vital areas of your body.
4. If You Only Have Bumps And Bruises, There's No Reason To Waste The EMT's Time
We actually asked an EMT about this, and she told us "We're already there, we may as well do our job." Just because you're only slightly banged up does not mean you have to keep quiet. Still have the EMTs that respond to the accident give you a look. This ensures there's a record of any pain or injury — no matter how slight.  Some injuries take a few days to show up, but if you don't have a record of the early signs, you'll have quite a time trying to prove the injury is legit. The EMTs on scene really don't mind looking you over — this is what they do.
3. Pain And Suffering Is A Made-Up Lawyer Term
This is another one that we can't figure out where it came from, but we wish would end. Pain and suffering is a very real thing, and if you ask anyone who's been severely injured — they'll tell you all about it.  Pain and suffering is a matter of you losing "quality of life." If you're missing work, dealing with psychological after-effects, unable to engage in hobbies or leisure; your life is affected. When the quality of your life has been negatively affected, it's not a cash-grab or frivolous lawsuit to ask for compensation. It's setting things right.
2. You're Either Physically Injured Or You're Not
When you think about injuries sustained in a car accident, most people don't usually consider psychological trauma. It's a shame, because it happens and happens more often than you should be comfortable thinking about. Being in a car accident can be massively traumatic, and cause lingering effects like nightmares, depression, anxiety, and in many cases, Post Traumatic Stress Disorder.  If you don't think psychological damage is a real thing, talk to someone who still has nightmares about their accident, 15 years later. Unless you are that person, you can't comment on what they're going through.
1. You Should Only See A Doctor For A Serious Injury
You should see a doctor for any injury. If someone tells you you're being a hypochondriac for seeking medical attention, tell them to get lost. After an accident, you should absolutely have a doctor take a look at you. Any kind of soreness, pain, aches, or other complaint should be given the proper attention. Just like the EMTs, this is what your doctor does. They want you to be as healthy and not-broken as you want to you be. As soon as possible, have a doctor look at you — no matter what your friend said.
If you've been hurt in an accident, don't base your future on thirdhand information. Use our form below to schedule a free consultation with one of our attorneys who can show you the basics of your case and discuss your rights.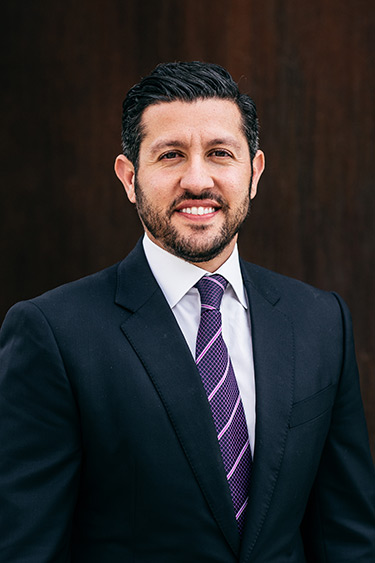 A highly regarded and well-respected trial lawyer, author and speaker, Reza Torkzadeh is the founder and managing attorney of TorkLaw – a premier plaintiff's personal injury law firm specializing in complex catastrophic injury and wrongful death cases.
Reza's performance in and out of the courtroom has earned him several of the industry's top awards and professional recognitions, and a reputation as an elite litigator. He has earned millions in settlements, verdicts, and judgments for his clients.
If you would like a free consultation, please contact us today.