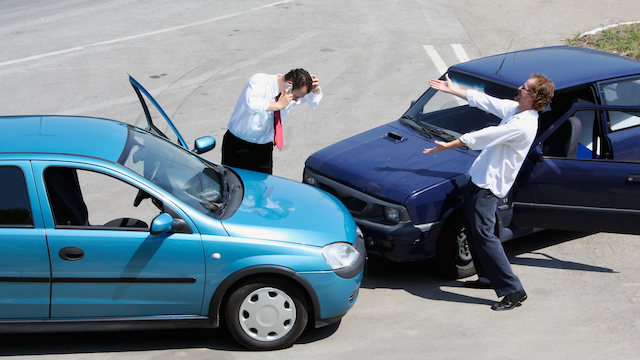 So you've been in a car accident. You want to make sure you're protected and don't make things worse than they already are. You do that by avoiding simple mistakes like these.
5. Leaving Without Speaking To Police
No matter what, always speak to the police before leaving the scene of an accident. This means there's documentation of everything, and a neutral party records it all. Even if it feels like you're overreacting, you'll be happy later when it's not your word against someone else's.
4. Declining Medical Treatment For Injuries
Even if it's a "bumps and bruises" kind of thing, have the EMT take a look at you. This way, there's a record of it. Be straight up with the police and the other party, that you just want to get checked over so it's documented. Your injuries could be worse than they initially seem, and might end up getting worse later on. It can't hurt to just be looked at, and it protects you in the long run.
3. Making Statements About Who Was At Fault While Still On The Scene
Like Sgt. Joe Friday used to say, "Just the facts." When speaking to the police and the other parties, just stick to what happened and when it happened. Don't make skewed statements to make yourself look better or the other party worse. Just state in plain facts what happened, and sort out who was at fault later.
2. Not Getting Contact Information For The Other Party AND Witnesses
Even if they give you that old routine about being able to "buff that right out", get their information. Not only their full name and phone number, but also address and most importantly — insurance information. Many people also forget about witnesses, as well. Witness accounts will be crucial if you ever have to argue a case.  Just ask politely, and write it all down.
1. Not Taking Pictures Of The Damage While On Scene
It seems obvious, but people forget to do this a lot. Take your photos right there, and be sure witnesses, police, and the other party can see you doing it. When possible, use your smartphone so they are time stamped and geotagged. Be sure they're clear, and taken from multiple angles.
If you've been hurt in an accident, it's important to speak with a lawyer to make sure you're protected and know your rights. Fill out the form below for a free consultation regarding your case.