They're not protected bike lanes, but the green continuous lanes in Downtown Los Angeles are a great place to start.  They've been a long time coming, and are doing wonders to keep cyclists safe. People are able to ride safely Downtown, and have their lanes clearly marked, so motorists are aware of their presence. It saves lives and prevents injury crashes.
So why all the resistance from residents?
Bringing up the topic of bike lanes in Los Angeles is like bringing up politics at Thanksgiving dinner. It never ends well and emotions will run hotter than they need to. People are so vehemently against these bike lanes, that it brings out the worst in everyone. It even gets so bad that some motorists will advocate hitting cyclists on purpose.  One of the more chilling quotes we've heard is "If they don't want to get hit, they should ride on the sidewalk."
Many other cities in America employ protected bike lanes in urban areas. They are set-aside lanes with barriers that prevent cars from entering or parking in them. It allows cyclists to ride safely and without threat of injury or death. It also eliminates the dreaded "door zone" that has broken so many collarbones. Seattle, Portland, Atlanta, Boston, and Chicago are just some of the cities that have found success with protected lanes.
So why is Los Angeles so against them?
Cars are as much a part of the LA culture as palm trees, USC football, and bacon-wrapped hot dogs. People love their cars, and drive far more than in any other city. With an unexplained deficiency in public transit, people feel like cars are the only way to get around.
This isn't so, and city planning data confirms it. More bikes on the road means less cars. Protected bike lanes means cyclists are safe, and can ride without fear of vigilante motorists.
One of the biggest explanations we hear for people not cycling to work is "I'm afraid to ride on the road, drivers are crazy." This is unfortunately true in many areas. Giving people a safe place to ride is one of the first steps in getting more people out of their cars and onto their bikes.
Making Los Angeles bike-friendly is going to prove to be one of the best moves the city can make. Opposing steps like protected bike lanes is to drag one's feet to slow the roll of progress.
If you've been injured in a bicycle accident, or lost a loved one, you have rights. Use our form below to schedule a free consultation with one of our lawyers who can explain your case to you.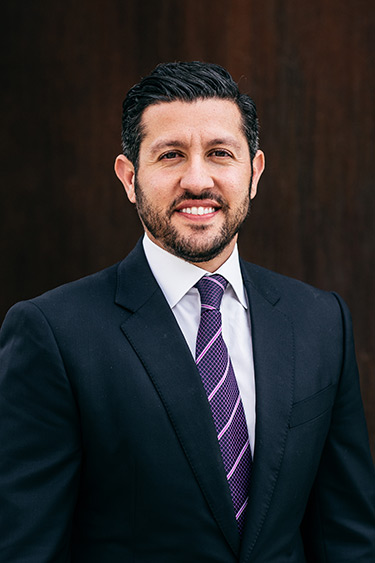 A highly regarded and well-respected trial lawyer, author and speaker, Reza Torkzadeh is the founder and managing attorney of TorkLaw – a premier plaintiff's personal injury law firm specializing in complex catastrophic injury and wrongful death cases.
Reza's performance in and out of the courtroom has earned him several of the industry's top awards and professional recognitions, and a reputation as an elite litigator. He has earned millions in settlements, verdicts, and judgments for his clients.
If you would like a free consultation, please contact us today.