International Women's Day is Sunday, March 8. It's a global celebration of the achievements of women in politics, culture, economy and society in general. And it's a reminder that women's equality benefits everyone.
Why should we celebrate International Women's Day? Here are seven compelling reasons:
1. International Women's Day a century-old tradition.
If you haven't heard of International Women's Day (IWD), you may be surprised to know that it's been occurring for well over 100 years now.
It was first observed across the United States in 1909, in response to increasingly discriminatory practices arising from the Industrial Revolution. In 1911, it was observed by millions of people in many countries worldwide, including Austria, Denmark, Germany, and Switzerland. It was recognized by the United Nations in 1975, and today, it's a national holiday in 27 countries to acknowledge the contributions of women.
2. International Women's Day is for everyone.
IWD does not belong to any specific country, religion, party, group, organization, or gender identity. Equality is not simply a women's issue. It's an economic and social issue as well. Read on for more information about that.
3. Gender equality is better for the economy.
Improving gender equality in the workplace could add $12 trillion to global economic growth. There are many reasons: closing the gender gap offsets the impact of a shrinking workforce; better employment opportunities for women increases profitability, productivity, staff retention, innovation, and access to talent and new markets.
There are four factors that will make the most difference:
Better education opportunities for women
More inclusion of women in financial and digital fields
Improved legal protection for at-risk women
A decrease in unpaid care work for women
4. Gender diversity in business leadership improves business performance.
Business organizations that have more diversity in terms of gender and ethnicity have significantly better financial returns, according to the McKinsey report Diversity Matters.
5. Gender equality = a more peaceful society.
Gender equality is a greater factor to peace than a country's wealth, level of democracy, or religious identity. Countries with higher levels of gender equality are less likely to resort to military force as a means of resolving conflict. This starts with recognizing and addressing gender-based violence in all its forms — including partner violence, sexual assault and harassment.
6. Gender equality at home = happier relationships.
Currently, 75% of unpaid work around the world is done by women; much of this is care work: for children, disabled partners or elderly family members. This work is no less difficult or important than paid work; however, their unpaid status places many women at a distinct economic disadvantage. This creates friction in relationships and an increased likelihood of divorce.
5. Gender equality improves children's lives.
Societies that support both parents' involvement in childcare as the norm report higher levels of life satisfaction in teens. The difference was equally notable in both boys and girls, regardless of income level. Studies find that gender equality improves family and social support systems, leading to happier kids.
Each for Equal
The theme of International Women's Day 2020 is #EachForEqual, symbolizing the importance of everyone, of all gender types, to actively choose to challenge implicit bias, broaden their perspectives, and improve conditions for all beings by supporting equal opportunity for women. Individually, our thoughts, behaviors and actions influence those around us. Together, we can create a gender equal world.
Last year, we ran the below blog post on 7 Women Lawyers Who Rocked at Law for Women's History Month. We're re-running that post below to honor International Women's Day: enjoy!
---
7 Women Lawyers Who Rocked at Law: Women's History Month
Originally published on Feb 28, 2019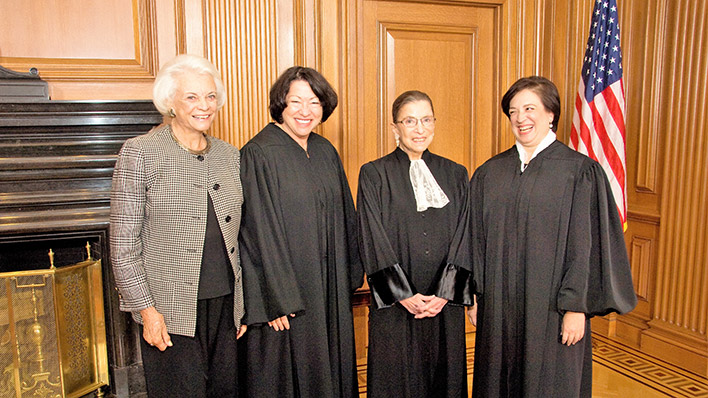 Throughout much of the 20th century, gender discrimination was often a roadblock to success for women in law. While there are many brilliant female attorneys who succeeded despite all odds, there have been a stellar few who blew the roadblocks to smithereens, clearing the path for women who would follow them. In honor of Women's History Month, we celebrate these trailblazing women lawyers.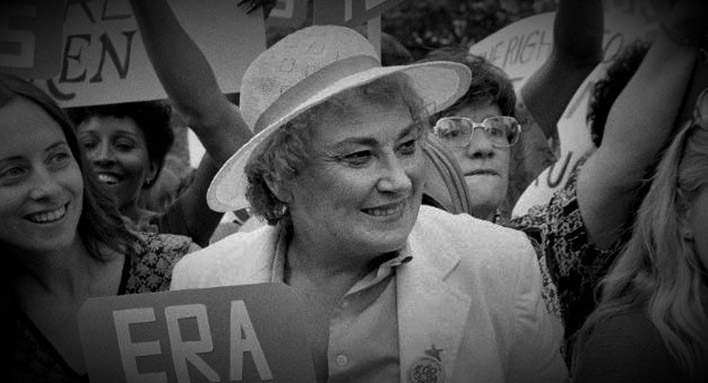 Bella Abzug (1920-1998)
"The test for whether or not you can hold a job should not be the arrangement of your chromosomes."
Outspoken and afraid of no one, when Abzug began practicing law, male colleagues assumed she was "the secretary," because women lawyers were an anomaly. So, she began wearing a hat. She said, "It was the only way they would take you seriously." The hat became her trademark.
Throughout her career as a lawyer and Congressional representative, "Battling Bella" was a tireless advocate for human rights, regardless of gender, race, religion, or sexual orientation. She defended those accused in the "communist witch hunt" of the 1950s, helped to establish the National Women's Political Caucus in 1971; and introduced the first federal gay rights bill in 1974.
She also had, arguably, the best campaign slogan during her 1970 Congressional run: "This woman's place is in the House … the House of Representatives!"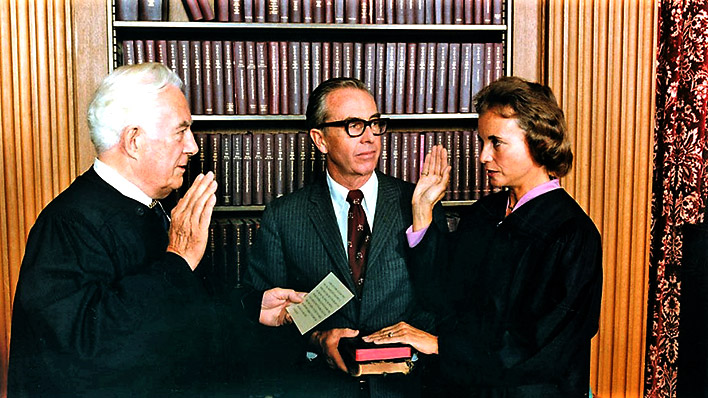 Chief Justice Warren Burger and John O'Connor as Sandra Day O'Connor is sworn in.
Sandra Day O'Connor (1930-)
"The power I exert on the court depends on the power of my arguments, not on my gender."
O'Connor was a high achiever: she completed Stanford Law School in two years, graduating third in her class in 1952. Still, law firms would not hire her because she was a woman. So instead, she became a deputy district attorney in San Mateo County, California, and later assistant attorney general for the state of Arizona. After being elected to the Arizona Senate, she became the first female state senate majority leader in the United States in 1974.
In 1981, President Reagan nominated O'Connor as the first female justice to the Supreme Court. She was confirmed unanimously by the Senate and quickly became known for her pragmatism; she was considered a decisive swing vote. After retiring, O'Connor was awarded the Presidential Medal of Freedom in 2009.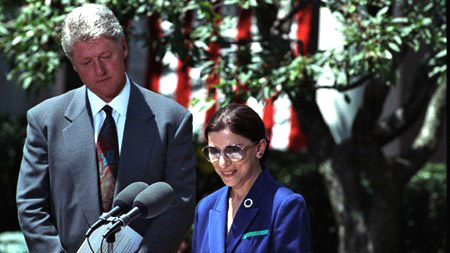 President Clinton with Ruth Bader Ginsburg.
Ruth Bader Ginsburg (1933-)
"The gender line helps to keep women not on a pedestal, but in a cage."
Ginsburg graduated at the top of her class at Cornell University in 1954, but when she enrolled at Harvard Law School, she was chastised by Harvard authorities for "taking a man's spot." She went on to serve as the first female member of the Harvard Law Review.
In the 1960s, women lawyers had difficulties finding a job except as law clerks, so she began teaching law instead, in 1972 becoming the first tenured female professor at Columbia Law School. As a co-founder of the Women's Rights Project at the American Civil Liberties Union, she successfully argued six landmark cases before the U.S. Supreme Court, fighting for women and men who were victims of discrimination.
In 1993, President Clinton appointed Ginsburg to the Supreme Court, the first Jewish woman to serve there. The "Notorius RBG" continues to support women's reproductive rights and sexual equality, and is an icon not just for women lawyers, but for all women, everywhere.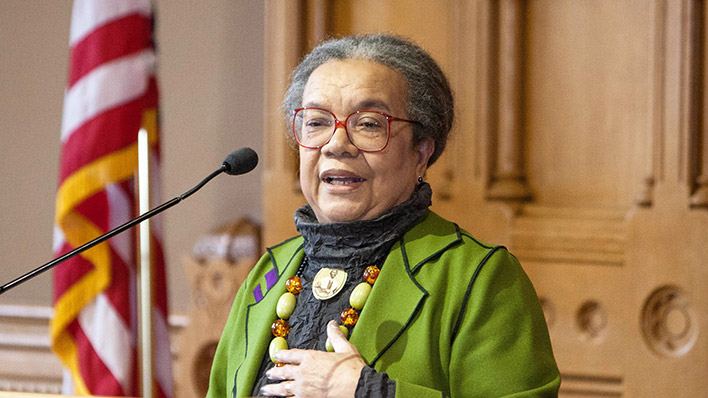 Marian Wright Edelman (1939-)
"If we don't stand up for children, then we don't stand for much."
Marian Wright Edelman was the first woman of color to pass the bar in Mississippi. She later moved to Washington, D.C., and in 1968, served as legal counsel for Dr. Martin Luther King, Jr.'s Poor People's Campaign, the campaign to bring about economic justice.
From 1971 to 1973 Edelman was the director of Harvard University's Center for Law and Education. Inspired by the need to help children escape poverty and violence, and gain greater access to education, health care and food security, she founded the Children's Defense Fund (CDF) in 1973 to advocate for the rights of children.
Edelman has won multiple awards for her work being the voice for children, including the Albert Schweitzer Humanitarian Prize, a MacArthur Foundation Fellowship (1985), and the Presidential Medal of Freedom (2000).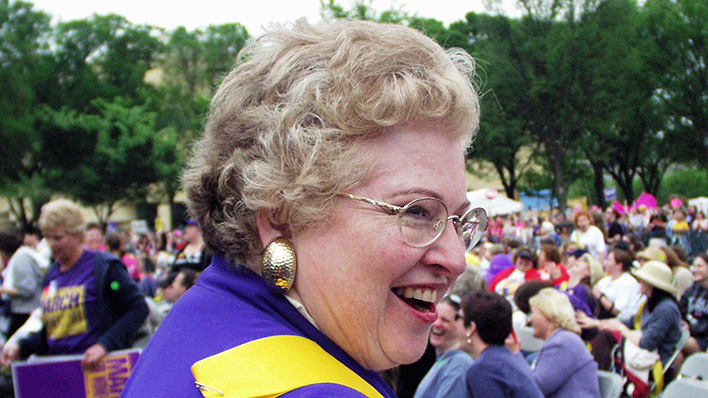 Sarah Weddington (1945-)
"It is unthinkable to allow complete strangers … to make such personal decisions for someone else."
Weddington finished high school when she was 16, graduated from college when she was 19, and finished The University of Texas School of Law in 27 months, at the age of 21. Almost immediately, she began working on a case that so piqued her interest. The case went all the way to the Supreme Court, and at the age of 26, Weddington became the youngest person ever to argue a Supreme Court case – and she won. That case was Roe v. Wade.
In 1977, Dr. Weddington served President Carter as the General Counsel of the United States Department of Agriculture, the first woman in that position. She later became Special Assistant to the President of the United States, directing the Administration's work on women's issues and leadership outreach.
Dr. Weddington was a professor at the University of Texas at Austin for 28 years. She is now retired, but continues to be a frequent speaker on women's rights.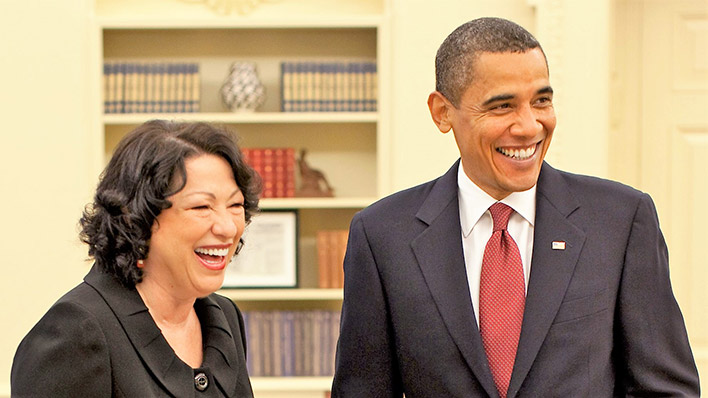 Sonia Sotomayor with President Barack Obama
Sonia Sotomayor (1954-)
"We educated, privileged lawyers have a professional and moral duty to represent the underrepresented in our society, to ensure that justice exists for all, both legal and economic justice."
When Sotomayor was 10, she saw a TV episode of "Perry Mason," and decided to become a lawyer. Valedictorian of her high school class in 1972, she earned a scholarship to Princeton University, where she graduated summa cum laude. Moving on to Yale Law School, she co-chaired the Latin American and Native American Students Association and was editor of the Yale Law Journal.
She was placed on the United States District Court for the Southern District of New York in 1991, where she became "the judge who saved baseball" with her strike-ending decision in Silverman v. Major League Baseball Player Relations Committee, Inc., ordering MLB to restore free agency and arbitration for the players.
In 2009, Sotomayor was confirmed as the first Latina Supreme Court Justice after being nominated by President Obama.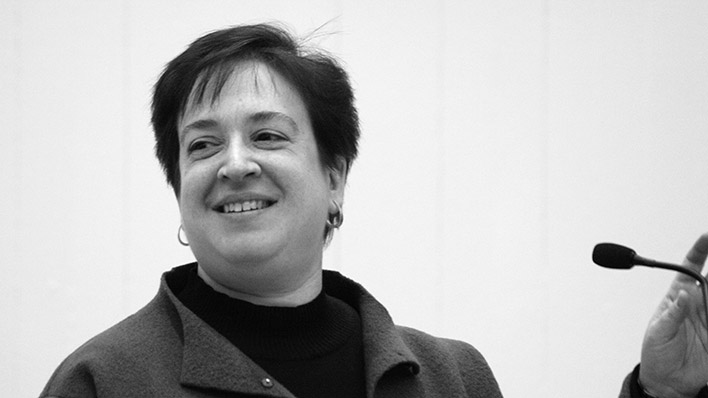 Elena Kagan (1960-)
"Law matters because it keeps us safe, because it protects our most fundamental rights and freedoms, and because it is the foundation of our democracy."
Like Sotomayor, Kagan wanted to be a lawyer from an early age. Kagan graduated Princeton University summa cum laude in 1981. She attended Harvard Law School, where she was the supervising editor of the Harvard Law Review and graduated magna cum laude in 1986.
Kagan clerked for United States Supreme Court Justice Thurgood Marshall. In 1991, President Bill Clinton named her as his associate counsel, and she eventually became the Deputy Director of the Domestic Policy Council. In 1999, she became a visiting professor at Harvard Law, and within two years, was named dean of Harvard Law School.
In 2009, President Obama chose Kagan as the first woman to hold the role of solicitor general. A few months later, she was confirmed to replace Justice Stevens on the Supreme Court. Since then, Kagan has garnered a reputation for being the justice most in touch with pop culture and technology. A longtime comic book fan, Kagan wrote the majority opinion in Kimble v. Marvel Entertainment, which included references from actual Spiderman comics.
At TorkLaw, we salute the women lawyers who have fought for and continue to work for the rights of the people. We are committed to standing up for your right to be fairly compensated if your personal property has been damaged, or you have been injured through the fault of another. If you or someone you care about needs representation due to an accident injury or wrongful death, call us today at 888-845-9696.