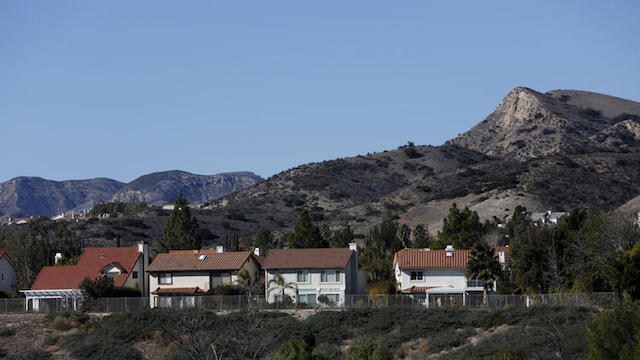 5 Things You Need To Know About The Porter Ranch Gas Leak
You would think that at this point Porter Ranch would be major, nationwide news. You would think.
Residents have been subjected to a massive leak of methane gas from a nearby well operated by the Southern California Gas Company. It's a serious issue, but there's a few things you need to know about it.
5. This Has Been Going On For A While
The leak of methane gas began all the way back in October 2015. Local residents have been breathing the toxic fumes this entire time. Part of the SoCalGas well in Aliso Canyon had a steel pipe burst, which began spewing the gas. Homeowners in the area were initially told by SoCalGas that everything was fine. It wasn't until December that enough children were being sent home from school with severe nosebleeds and nausea, that residents were relocated.
4. There Was No Safety Valve On The Pipe
Well SS 25 had originally been dug in 1953. The pipes at the time were fitted with a safety valve to prevent this exact thing from happening. In 1979, the valve had begun to fail and was beginning to show signs of leaking. When the pipe was replaced, it was done without a safety valve. This was because it was not considered "critical" because it was more than 300 ft from a home.
3. It's Spraying Actual Poison At Residents
Not only is the well spewing methane, but the gas includes chemicals like mercaptan and methyl mercaptan. These are used to give natural gas the "rotten egg" smell that lets you know it's leaking. Both compounds are considered toxic at the levels being emitted. The leak is also releasing benzine, which is a carcinogen. The long term health effects of this kind of exposure could end up being catastrophic.
2. SoCalGas Is Nowhere Close To Stopping The Leak
Southern California Gas Company first attempted to close the leak in November, by pouring mud and brine into the leak as a well kill measure. This has failed, and since then a relief well was begun in December. Nothing has closed the leak, and SoCalGas' estimate of repair time takes them into March 2016. There was never a rapid response plan in place, and the leak has dumped more gas while the process drags on.
1. The Proportions Of This Leak Are Mind-Boggling
Governor Jerry Brown has declared a State Of Emergency in the area, allowing for stepped-up responses. This didn't happen until January. Since then, 1,200 tons of methane are emitted every day. 83,000 metric tons of gas has leaked since the incident was reported. The environmental footprint of the leak is greater than the BP Deepwater Horizon oil spill in 2010.
Affected residents will incur massive expenses for long-term health care, lost wages, and other damages.  If you live in the surrounding areas, fill out the form below for a free consultation on your legal rights.
Get Your Free Consultation Now