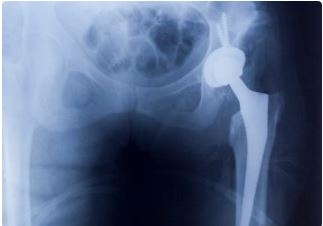 Johnson and Johnson announced last month it has reached a proposed settlement which could reach upwards of $2.5 billion dollars, for victims of their recalled DePuy ASR Hip Implant.
There are nearly 12,000 lawsuits filed across the country, directly related to injuries caused by the DePuy metal-on-metal hip implant.  The proposed $2.5 billion dollar settlement is structured in two parts (A and B).  Part A would offer a starting base of $250,000.00 per each claimant, which would then be adjusted (part B) based on several factors including the patient's injuries, special circumstances, extent of hospitalization, permanent injuries etc…
The deadline for clients to register their case is January 6, 2014.  Once registered, the final opt-in deadline is April 1, 2014.
WHO IS ELIGIBLE FOR THE SETTLEMENT?
Any patient who is a US citizen and had the DePuy ASR hip implant system and then subsequently had a revision surgery prior to August 31, 2013 would be eligible to participate in this settlement.
HOW DO I KNOW IF I HAVE A CASE?
One of the fastest ways to determine if you have a case is look at your "Medical Device Record" at the make and model of your hip implant.  You may have received a letter from your doctor about the recall.  Should you need help identifying whether you have a call, please call us today and our attorneys can help (888) 845-9696.
ISSUES WITH SETTLEMENT
While this settlement might be good news for some, others who had hip revision surgery after August 31, 2013 will not be eligible to collect from this particular settlement.  It is presumed that litigation will continue on behalf of those who are not eligible to participate in this settlement.
Visit DePuy hip lawsuits for additional information.  If you or a loved one have been injured by the DePuy ASR hip implant system call today for a free consultation (888) 845-9696.