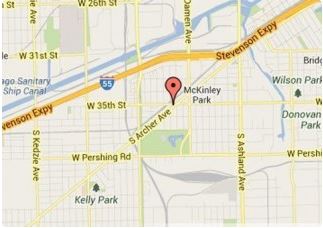 Young Motorcyclist Dead After Being Struck by a Taxi in Lakeview
31-year-old Joseph Woss died last Thursday afternoon in a motorcycle accident after being struck by a taxi in Lakeview, near Grace Street and Lake Shore Drive.  Woss was traveling north on Inner Lake Shore Drive, when the taxi headed south on the same street hit and fatally injured him.
Woss was taken by ambulance to the Illinois Masonic Medical Center, where he was pronounced dead at 4:09 p.m.  The motorcycle accident is currently under investigation.
IMMEDIATE INVESTIGATION
It is important that an experienced motorcycle accident lawyer get involved immediately to preserve critical evidence necessary to hold those responsible, accountable for their actions.  There are many factors that must be taken into consideration when investigating a motorcycle case.  Don't risk jeopardizing your rights by guessing about your case.
FREE CONSULTATION
TorkLaw Chicago is offering free legal consultations to victims and families of motorcycle accidents.  If you or a loved one have been involved in a serious accident call us now for a free legal consultation at (888) 845-9696 or 312.229.0033.  Our Chicago Illinois accident lawyers are available 24/7 and are here to help during these difficult times.  Do not speak with anyone without first consulting an attorney about your legal.
Get Your Free Consultation Now